Apple Watch, AirPods, HomePod Could All Be More Expensive Than Predicted
The trade war could really slam Apple fans. 
by James Dennin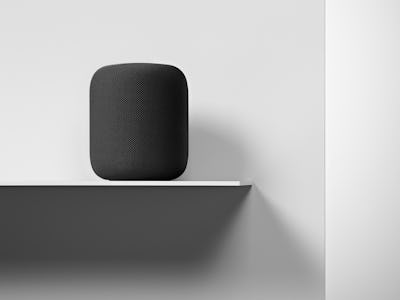 Apple
Apple has penned a letter to United States Trade Representative Robert Lighthizer detailing all of the products that could be affected by the President's proposal to enact a 25 percent tariff on about $200 billion in Chinese manufactured goods. Surprise! Those $200 billion in goods seem to wind up in a lot of Apple products.
Apple and three spokespeople didn't immediately respond to a request for a copy of the letter, which was originally reported by Bloomberg's Mark Gurman and later uploaded widely. But the HomePod, AirPort routers, Apple Pencil, the Mac Mini, and a handful of peripherals like adapters and cables could all get more expensive if the new taxes are enacted and costs wind up being passed to consumers. Fortunately for smartphone shoppers, it looks like next week's trio of iPhones is likely to be spared, at least for now.
Back in July, CEO Tim Cook was pretty measured about the proposed tariffs (tariffs, if you've not been following, are a tax on imports; so if, say, you were a trillion dollar American hardware company and you buy chips from another country, you pay higher taxes on those chips).
"Our view on tariffs is that they show up as a tax on the consumer and wind up resulting in lower economic growth, and sometimes can bring about significant risk of unintended consequences," Cook stated during his most recent earnings call. "That said, it's clear that several [trade] relationships are in need of modernizing and in the vast majority of situations tariffs are not the approach to doing that."
Since then, however, the company appears to have changed its tune.
"It is difficult to see how tariffs that hurt U.S. companies and U.S. consumers will advance the Government's objectives with respect to China's technology policies," the letter reads. "We hope, instead, that you will reconsider these measures."
Just because the proposed tariffs are about 25 percent doesn't necessarily mean you'll be shelling out an extra $90 for the $349 HomePod. The tariff would add a 25 percent tax to the Chinese parts in the HomePod. But it could also be a lot worse, too, if the administration doesn't change its stance on trade with China (the president's "muse" on trade policy is a guy named Peter Navarro, an academic pariah whose 2012 film Death By China was dubbed the "the documentary equivalent of a raving street-corner derelict.")
The reason, of course, is that when you take a swing at someone then they tend to take a swing right back. The administration's logic, if you can call it that, is that since China sends so much more stuff to us than we send to them, we could hold out in a trade war for longer.
But as the Peterson Institute of International Economics' Nicholas Lardy wrote in July, that's a fallacy. American companies build and sell a ton of stuff in China that we couldn't very well tax, but which China could encourage its citizens to stop buying. As Lardy put it, the $40 billion market for iPhones in China, the largest in the world, could "quickly collapse"
It goes without saying that Apple would quickly be in trouble if it lost $40 billion in Chinese business. Better buy those HomePods and Apple Watches while you still can.