AirPods: Tim Cook Says Tariff Risks Could Hit Certain Apple Products
"Our view on tariffs is that they show up as a tax on the consumer."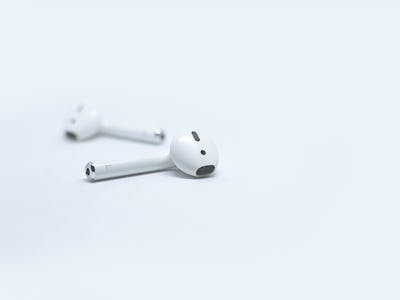 Unsplash / Harpal Singh
It seems that the price of your favorite Apple products may not be insulated from the effects of the ongoing trade dispute with China after all.
That's according to CEO Tim Cook speaking during Tuesday's Apple second-quarter earnings call. While the Cupertino-based firm had a pretty good few months, reporting $53.3 billion in revenue, CEO Tim Cook didn't entirely reject concerns about a fourth round of tariffs that might end up affecting the company.
"There is a fourth tariff which includes goods valued at $200 billion, also focused on goods that are imported from China," Cook said. "That one is out for public comment … and we'll be sharing our views of it with the administration."
That follows a recent report from the Financial Times that one Apple product in particular — AirPods — may be hit by the new tariffs and lead to higher costs on one of Apple's best sellers.
The remarks came in response to an investor on the line who asked Cook if the Trump administration decision to propose a 10 percent tax on $200 billion in Chinese products could put certain products at risk. Cook was a bit wishy-washy, though he did go on to reassert the common economic wisdom that tariffs often end up getting passed on to consumers.
"Our view on tariffs is that they show up as a tax on the consumer and wind up resulting in lower economic growth, and sometimes can bring about significant risk of unintended consequences," he stated. "That said, it's clear that several [trade] relationships are in need of modernizing and in the vast majority of situations tariffs are not the approach to doing that."
Cook went on to comfort investors by saying that MacBooks and iPhones have so far been spared in the White House's efforts to tax Chinese imports. The proposed list of fees will include everything from furniture to bicycle accessories, and of course, electronic components that Apple may or may not use to assemble AirPods.