Apple Accidentally Leaks iPhone XS Names, Colors and Storage Sizes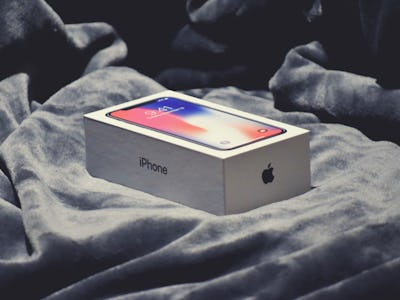 Unsplash / Nicholas Santoianni
Oh dear. Hours ahead of Apple's scheduled press conference, eagle-eyed sleuths spotted Apple has inadvertently leaked its own products. The Wednesday report shows the colors, storage sizes and naming conventions for Apple's next smartphone alongside the new options for the Apple Watch.
The sitemap links on Apple's website, spotted by AllThingsHow, show a slew of options for Apple's next iPhones. First up is a 6.1-inch model dubbed the "iPhone XR," with color options of black, white, red, yellow, coral and blue, with storage options of 64GB, 128GB and 256GB. The next is the 5.8-inch "iPhone XS," with color options of space grey, silver and gold, plus storage sizes of 64GB, 256GB and 512GB. Third is the 6.5-inch "iPhone XS," with color choices of space grey, silver and gold, and storage options of 64GB, 256GB and 512GB.
See more: Apple 2018 Special Event: The Big Questions
The sitemap also show that the Apple Watch will come in two new sizes of 40mm and 44mm, presumably reflecting the fact that the watch now has a larger screen with reduced bezels. Buyers will still have the choice between GPS only or cellular functionality, with the stainless steel option reserved for cellular models, but the steel is also set to come with a gold option. The links also suggest Apple will unveil a gold milanese loop. Nike and Hermes are also expected to offer special editions as with previous years.
The links largely align with previous leaks, but with a few differences. The 6.1-inch iPhone was rumored until very recently to come with the name "iPhone XC" or "iPhone XS," while the larger 6.5-inch iPhone would rock the name "iPhone XS Plus" or "iPhone XS Max." Other reports also suggested Apple would only offer 64GB or 256GB tiers for the 6.1-inch model, but the inclusion of a 128GB option suggests users will have to make a tougher choice when opting for storage upgrades.
All is expected to be revealed when Apple takes the stage at the Steve Jobs Theater in Cupertino, California at 10 a.m. Pacific time.
And yes, there is a livestream.