iPhone 2018 "Cheap Model" Specs May Disappoint, Report Reveals
Ming-Chi Kuo has some bad news for Apple fans.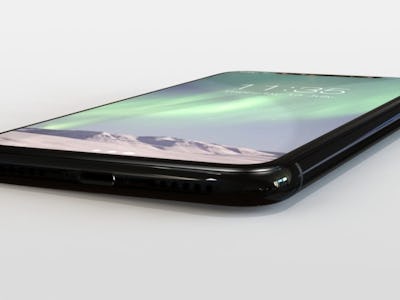 The 6.1-inch iPhone, expected to launch next month, has gradually made a name for itself as a cheaper alternative to the $999 iPhone X. Unfortunately, a new report this week suggests the $699 phone will cut back on a number of features to reach this cheaper price, leaving users to decide whether to spend the extra $200 on an expected upgrade to the iPhone X instead.
An analyst note by Ming-Chi Kuo, shared by 9to5Mac, suggests the 6.1-inch model will offer a smaller battery, lower resolution screen, and make other cutbacks. The phone will offer an LCD screen with a resolution of 1,792 by 828. This would give it a resolution of around 324 pixels per inch, slightly below the iPhone 4's 326 ppi. That would mean the screen could just about pass for Apple's "Retina" display branding, where pixels are indiscernible to the human eye from regular viewing distance, but it's a far cry from the 463 ppi on the expected $899 5.8-inch OLED model and the 455 ppi on the $999 6.5-inch OLED model.
Apple is also set to make cuts in the RAM department, offering just 3GB of memory instead of the 4GB on the other two phones. More memory means fewer Safari tab refreshes and faster app switching, but the 3GB memory does match that offered on last year's iPhone X. The phone will also offer an aluminum casing instead of stainless steel, the device will offer half the antennas for connectivity, it will only feature one rear 12-megapixel camera, and the battery will come in a single-cell 2,700 mAh configuration instead of the dual-cell 2,800mAh configuration in the smaller 5.8-inch phone and 3,400 mAh in 6.5-inch phone. The dual cell layout is made possibly by a more expensive stacked motherboard design.
It's not all bad, though. The 6.1-inch model will feature the face recognition and home button-free design of the iPhone X. It should also offer either 64GB or 256GB of storage, ending "memory full" woes. It may also offer a dual-SIM variant, a feature also rumored for the 6.5-inch model, which would enable use of two carriers at once. It will also feature a new Apple A12 processor, enabling even faster applications and uses.
Apple is expected to unveil its updates to the iPhone lineup next month, as it normally hosts its events at the start of September.