iPhone XS Max to Weigh a Surprisingly Heavy Amount, Report Claims
The new phone is not going to be light.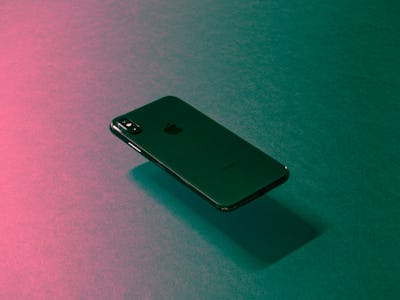 Unsplash / Tyler Lastovich
Apple's next premium iPhone won't come in light. A Tuesday report claims the company's upcoming $999 6.5-inch smartphone, tentatively titled the "iPhone XS Max," could be the heaviest iPhone ever at a staggering 7.34 ounces. That's around 0.46 pounds, or 210 grams, and more than two-thirds the weight of an iPad Mini 4.
The 9to5Mac report claims Apple will continue with its trend of making marginally heavier and thicker phones, a trend that started back with the iPhone 6 in 2014, by making a phone that weighs even more than the 7.13-ounce iPhone 8 Plus, despite the fact that the two devices are expected to share very similar overall dimensions. That may be due to Apple's shift toward using stainless steel for the enclosure band, versus aluminum found on the 8 Plus, but could also come down to the fact that the 6.5-inch OLED screen that stretches to the far edges of the phone makes it notably heavier than the 5.5-inch LCD screen found on the 8 Plus.
See more: New Apple iPhones for 2018: SE 2, X Plus, 8S — The Best Leaks and Rumors
The report also claims Apple will offer the same five-watt USB charging brick found with previous iPhones, rather than the 18-watt USB-C plug previously rumored for inclusion. This would have enabled faster charging straight out of the box. Curiously, the report also suggests Apple will place four holes on one side of the Lightning port and seven on the other for the dual-SIM version, rather than placing six on either side as normal. It's unclear why Apple would make this change.
Heavier or otherwise, the upgrades are set to be among the most exciting in years. After the $999 5.8-inch OLED iPhone X launched in November 2017 with a new Face ID system, the company is expanding the technology to a new $699 price point with a 6.1-inch LCD model, while bringing the price of the 5.8-inch OLED tier down to $899 to make way for the $999 6.5-inch OLED model.
All is expected to be revealed at 10 a.m. Pacific time, when Apple takes to the stage at the Steve Jobs Theater in Cupertino, California.
And yes, there will be a live stream.