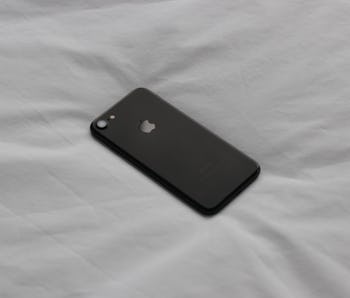 Innovation
The Cheaper Entry Level iPhone Sounds Pretty Sweet but Good Luck Getting One
Unsplash / Alex Holyoake
The big story out of this year's iPhone hype cycle is the heretofore mythical budget iPhone. Not since 2016's iPhone SE has Apple seen fit to so strongly emphasize value in one of its product offerings, a strategy that's helped them squeeze every drop of juice as out a global smartphone market that's widely believed to be nearing saturation.
This new so called "entry level" device is supposed to come at a lower price point, possibly around $699, while still offering a number of the iPhone X's marquis upgrades like Face ID and a formidable 6.1 inch display. For those reasons and more, it's expected to be a hit — if, that is, you're able to get your hands on one.
It's already been indicated by some pretty important leakers that this smartphone will take a little extra time for it to hit the market, and even then, you might still have to expect limited availability.
Want the New 'Budget' iPhone? Don't Hold Your Breath.
There's a couple reasons why it might be a little harder to get your hands on these bad boys than one of Apple's more luxe models. One of them is a quality issue: There were only so many ways for Apple to keep the manufacturing cost of these phones down while also creating an experience akin to the iPhone X (reports also indicate that getting consumers used to Face ID, which may be in store for devices beyond the iPhones).
Packing everything the iPhone X can do into a cheaper package has led to some challenges, according to Bloomberg's Mark Gurman. Specifically, there have been some "minor complications" with fitting the entry level iPhone's backlights against the cheaper, LCD screens.
Because of these and other complications, Kuo also foresees an October or late September launch for this iPhone. Gurman says that the iPhone, which he sad sources indicated may be called the iPhone XR, will launch on time but with a limited supply. Releasing the iPhones in waves also allows Apple to suss out demand on the iPhone XS before playing its ace in the hole.