10 Things We Learned From the New 'Captain Marvel' Images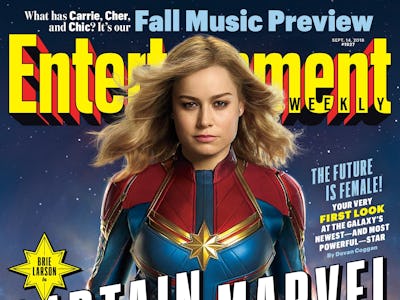 Entertainment Weekly
We've officially entered Captain Marvel season with an onslaught of awesome new photos from the upcoming Marvel Studios film.
On Wednesday, Entertainment Weekly revealed an epic cover story all about Captain Marvel including everyone's first official look as Brie Larson in the role. But EW also shared a series of Captain Marvel photos that showed everything from Carol's allies in Starforce and her mentor Mar-vell. We also get to see what the shapeshifting Skrulls look like in their natural form.
Here are the 10 new images released by Entertainment Weekly, along with plenty of details:
Captain Marvel will be released in theaters March 8, 2019.