The Space-Age Wallpaper Shipping With Apple's iPhone XS Has Just Leaked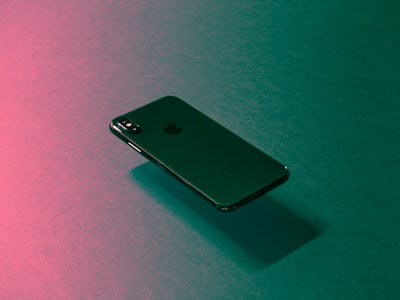 Unsplash / Tyler Lastovich
The next iPhone is almost here, and evidence is mounting that it's going to be called the iPhone XS. A bumper leak on Thursday claims to reveal both the new name and marketing shots of Apple's next devices, giving users a glimpse at the specially-crafted wallpaper set to promote the devices.
The 9to5Mac leak claims that both the previously-rumored $899 5.8-inch and $999 6.5-inch iPhones will be called the iPhone XS and ship in a gold color alongside the grey and silver, sharing the information on the same day as Apple announced a September 12 press event at the Steve Jobs Theater in Cupertino, California. YouTuber Marques Brownlee shared an image of Twitter of the wallpaper pictured in the product shots, giving an up-close look at the trippy marble-like design adorning the phones. 9to5Mac, which reconstructed the image from the marketing shots, claimed the photo shows the planet Jupiter in a way that also disguises the "notch."
See more: Apple's Next iPhone Names Potentially Leaked by Case Maker
Apple has taken a mixed approach with the "notch," the cutout at the top of the phone that houses Face ID on last year's iPhone X. The phone ships with an OLED screen that can switch off individual black pixels, but the company chose not to utilize this feature to switch off the pixels on either side of the top and create a more seamless effect, bar for one bundled wallpaper that throws a rainbow across an otherwise completely black screen.
While the default iOS included makes no effort to hide the notch through its user interface, developers have released a series of tools to hide the cutaway. Axiem Systems released one tool in November that crops images to add in a black bar, making them suitable for hiding the design feature on the lock screen. Apple announced in May that far from removing the notch, developers will have to include the notch with their apps.
Apple's new default back wallpaper could represent a change in attitude toward the feature. The best way to find out will be at the product's reveal on September 12.