iPhone 2019 Specs Report Claims Apple Will Drop This Headline Feature
Apple is making a gamble that it won't be missed.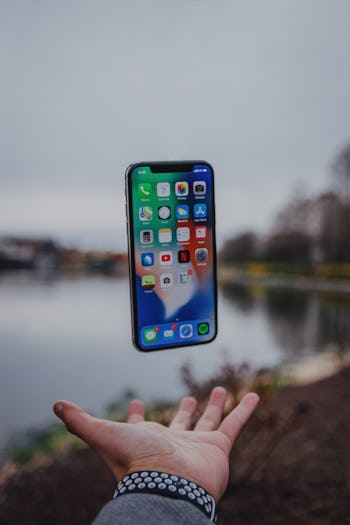 Unsplash / Neil Soni
Apple may start phasing out "3D Touch," the pressure-sensitive screen technology that enables new interactions with the iOS operating system, according to an analyst note published Monday. Barclays analyst Blayne Curtis claims, based on visits to supply chain firms, that it's "widely understood" Apple's 2019 OLED-based iPhones will also ditch the feature.
The note, shared on MacRumors, will be something of a surprise considering how "3D Touch" debuted just three years ago as a key feature of the iPhone 6S. The change means users can press harder on app icons to access shortcuts, change the app by pressing on the screen edge or expand notifications. The feature was an expansion of the "Force Touch" that launched a few months prior on the Apple Watch, enabling users to access options on the space-constrained device. The feature expanded to cover the MacBook line and the external Magic Trackpad, but it was never a feature on the much larger-screened iPad. The budget-priced iPhone SE that debuted in 2016 also omitted the technology.
See more: Analyst: Apple Will Ditch a Major iPhone Feature in 2019
Apple is rumored to drop the feature from this year's 6.1-inch LCD iPhone, a $699 model that offers the same face recognition and large-screen design as the bigger models but without the additional feature and other premium benefits like a second camera lens, these remaining the reserve of the 5.8-inch OLED model and a new 6.5-inch OLED model.
It's not the first time the prospect has arisen that "3D Touch" could hit the chopping block next year. An April note from Ming-Chi Kuo claimed Apple would use a "Cover Glass Sensor" process for the 6.1-inch LCD model that reduces weight and provides better shock protection, combined with a thin-film sensor. The sensor raises the price of the panel by 15 percent to $26, so removing "3D Touch" is a way of recuperating the loss. This change will make its way to the rest of the lineup next year, Kuo claimed.
Apple is expected to announce its next iPhone lineup in the coming month, as it has done with the last previous announcements. Just three years after Apple touted "3D Touch" as "the next generation of multi-touch" that allows users to "do things that were never possible before," the feature could receive a quiet push next month into the technology history books.