Analyst: Apple Will Ditch a Major iPhone Feature in 2019
Ming-Chi Kuo has a strong track record.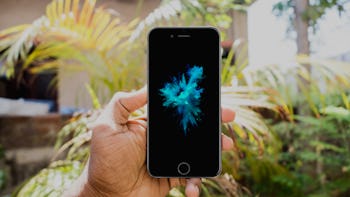 Unsplash / Kartik Bhattacharjee
Apple could be on the verge of dropping one of its biggest iPhone features. Ming-Chi Kuo, a KGI Securities analyst with a well-renowned track record for Apple predictions, outlined this week how the company may remove the "3D Touch" pressure-sensitive display technology from one of its new iPhones this year, with none of the phones launching next year including the feature.
The analyst note, picked up by Feng.com and translated by Cult of Mac, explains that Apple will remove the feature from its 6.1-inch LCD model set to launch this year, joined alongside two more expensive 5.8-inch and 6.5-inch OLED-based models. The LCD will use a "Cover Glass Sensor" process that weighs less and protects better against shocks, while also using a thin-film sensor with an unclear purpose. The thin-film sensor raises the touch panel price by 15 percent to $26, Apple will remove 3D Touch to recover the losses. The CGS technology will make its way to all iPhones launched the following year, following the same strategy.
It's a surprising shift from a company that touted the benefits of 3D Touch just three years ago when the iPhone 6S launched with the feature as one of its main reasons to upgrade. Phones equipped with 3D Touch can sense pressure and offer more options, like shortcuts to options when a user hard presses on an app icon. However, 3D Touch never made its way to the iPad, and the 4-inch iPhone SE that launched in March 2016 also lacked the feature.
While the thin-film sensor could boast some sort of 3D Touch alternative, another option is a touchless gesture-based control system. A report earlier this month claimed Apple is exploring the motion-based controls as a method of interacting with the phone, but the report claimed this technology is at least two years away. While it's unclear how much the 6.1-inch iPhone will cost, as it uses an older LCD technology it's unlikely Apple would price it higher than OLED models and include gesture controls.
The company's next event is the annual Worldwide Developers' Conference, set for June 4 this year, where it announces new major software updates for its product lines. While an iPhone launch is unlikely, previous beta versions released at the conference have dropped tantalizing hints about the company's upcoming devices.
If Apple sticks to its previous release schedules, expect more details about its next flagship lineup this fall.