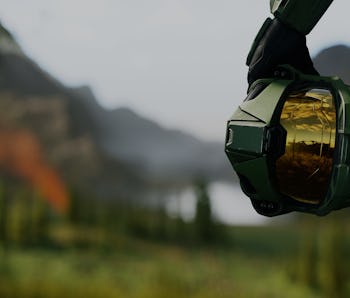 Gaming
New Xbox Bundle Is Like a Car Payment Plan For Video Game Consoles
Microsoft wants you gaming on Xbox now. Here's how Xbox All Access works.
Microsoft
If you haven't got an Xbox One yet, Microsoft on Monday made a very sweet, and also very weird way for you to get yourself one. In a new "limited-time" offer called Xbox All Access, new customers can pick up an Xbox One S or Xbox One X with no upfront cost, instead enrolling in a payment plan stretching 24 months.
Fair warning: You'll also have to be a registered member for Dell Preferred Account, a revolving line of credit for Dell computers, in order to qualify for an All Access purchase.
Microsoft announced Xbox All Access, a bundle deal available at participating Microsoft Stores. The deal advertises a new Xbox One console, 24 months of Xbox Live Gold membership (so you can play games online), and 24 months of Xbox Game Pass, a Netflix-style subscription service that lets you play full Xbox games for a single monthly price.
Xbox All Access comes in two flavors, each of which made distinct by their monthly price and console model you choose. Here's the quick breakdown:
Xbox One X
Microsoft's tippy top, 4K-compatible console, the Xbox One X, comes in a $34.99/per month deal that has no upfront cost. There is 0% APR for 24 months.
Xbox One S
The slimmer Xbox One S version of All Access begins at $21.99/per month. Microsoft does not indicate a "No upfront cost," but customers are saving 20%, according to Microsoft's website. There is also 0% APR for 24 months.
Payment plans for gaming machines is not new; Miami-based ORIGIN, formed by ex-Alienware executives, is a manufacturer of powerful custom gaming PCs that use a "play now, pay later" financing model. But way ahead of the holiday season, it's quite something that Microsoft is approaching its video game consoles like customers are leasing a car.
We're still a ways out from must-play games like Halo: Infinite and Gears 5. But if you haven't played Dead Cells yet and really, really want to see it on the Microsoft machine, then maybe Xbox All Access is an option.