These 'Smash Bros. Ultimate' Characters Are Still Coming, Top Leaker Says
One of them could be a pretty big surprise.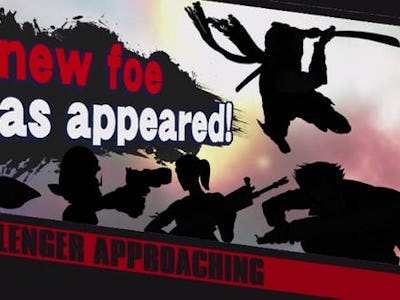 Inverse
After last week's Super Smash Bros. Ultimate-themed Nintendo Direct, Reddit user Vergeben is riding pretty high. The anonymous leaker, who also posts on gaming forum GameFAQs under the same pseudonym, essentially staked their reputation on the claim that Castlevania's Simon Belmont would be joining the Smash Bros. Ultimate roster. They were right.
Now, Vergeben is back with a pair of new Smash Bros. Ultimate roster leaks. Their track record might not be perfect, but after Simon's reveal last week it's probably worth checking these new tips out. Ready? Let's-a-go!
Smash Bros. Ultimate Roster Rumors: Isabelle
Late last month, Vergeben offered up a particularly blunt take on the Smash Bros. rumor scene, stating that any leak that didn't include both Simon Belmont and Isabelle (from Animal Crossing) was probably bogus. Simon was confirmed by Nintendo during last week's Direct, but Isabelle is still a big question mark.
However, in a Reddit post over the weekend, Vergeben followed-up with a few more details on the rumored new character. They note that the exact date when Nintendo will reveal Isabelle is still a mystery, but offered up another interesting bit of info.
"I only got specifics from one when it comes to whether she's echo or unique," Vergeben wrote. "They heard she's an echo."
That means Isabelle won't be a totally new character. Instead, she'll be a slightly altered version of an existing fighter with a new skin. If we had to guess we'd say Isabelle will be an Echo of Villager (also from Animal Crossing), but there's no info to back up that speculation for now.
Smash Bros. Ultimate Roster Rumors: Minecraft
Back before we even knew what the new Smash Bros. game would be called, Vergeben was leaking new roster additions. That included several that have proven to be true: like Simon and Ridley, but there were also plenty that still haven't panned out. However, when it comes to one of their most far-fetched leaks, Vergeben still isn't backing down.
Over on GameFAQs, the video game leaker responded to a post asking if Minecraft would still be featured in the fighting franchise.
"I haven't heard anything against it since hearing about it if that's what you're asking," they wrote.
Vergeben first reported that the Microsoft-owned sandbox game would make an appearance before Nintendo's big E3 2018 reveal, and they doubled down on that claim after the event. Now, after the latest Nintendo Direct, it looks like Minecraft could still be waiting in the wings.
It's also unclear exactly what a Minecraft character would look like in Smash Bros., but one popular guess is Steve (one of two default characters players can choose from when they start). As a fighter, Steve could presumably attack with his pickaxe and might be able to make alterations to the stage. He could also use various other in-game weapons, like a sword or a bow and arrow.
Of course, this is just a rumor for now, but hopefully, we'll learn more soon. Smash Bros. Ultimate is still five months away, but you can expect at least a few more big reveals from Nintendo before then.
Super Smash Bros. Ultimate launches December 7 for Nintendo Switch.