Tesla's Open Source Security Could Protect Against an Autonomous Car Hack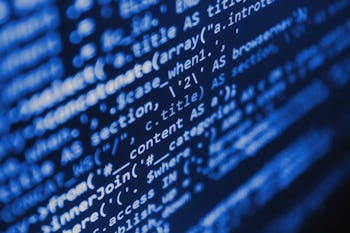 Dmitry Nikolaev – Fotolia.com
Tesla is sending its vehicle security software out into the wider world. On Saturday, CEO Elon Musk revealed plans to open source the company's security vehicle software, inviting other automakers to use for their own vehicles. Musk described the development as "extremely important to a safe self-driving future for all."
The move is the latest in a series of measures designed to ensure that the company's upcoming autonomous car software doesn't lead to a nightmare Fate of the Furious-style scenario. Speaking after last week's Def Con hacking conference in Las Vegas, Musk noted the importance of getting ahead of such issues. Musk has spoken before about the subject at the National Governors Association conference last year, where he highlighted the fear of a fleet-wide hack that could remotely hijack all cars. Musk explained at the conference that Tesla protects against this by using multiple subsystems with different encryption, so gaining access to the powertrain doesn't grant access to the brakes.
See more: Elon Musk Just Revealed Why a Mass Tesla Hack is 'Impossible'
Time will tell whether the system offers sufficient protection. Speaking on the subject of a Fate and the Furious scene where a hacker pushes a parking lot worth of cars into the street, Andrew Martin, professor of security systems at the University of Oxford, told Inverse in April 2017 that "existing cars are vulnerable to such attacks - albeit slightly simpler ones," and that "in short, yes, it's a big deal, and it's high on the agenda of all the car safety people, and really only time will tell if they've done enough work on that."
Indeed, hackers have claimed to have gained access to Teslas before. An August 2016 video shows two Chinese hackers gaining access to a Model S, accessing the car's fuse boxes. Another just one month later showed the Keen Lab taking control of a Tesla. However, both videos were met with a degree of skepticism, with security specialist Eric Evenchick noting that "it's very hard to vet the legitimacy of any video like this."
All eyes are on Tesla's upcoming artificial intelligence chip, designed to slot into Hardware 2 vehicles by replacing the current Nvidia Drive PX 2 onboard computer. The update is set to start rolling out to pre-order customers in the next four to six months.
Tesla has designed a powerful chip for this next step in autonomy, capable of processing 100 times more frames per second than its predecessor. Here's hoping this new technology stays out of the wrong hands.