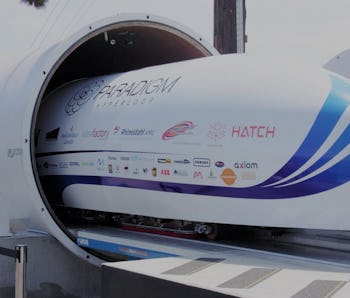 Innovation
SpaceX Hyperloop: Elon Musk Shares Teams Prepping for Speed Competition
Hyperloop
SpaceX's next hyperloop competition is coming together. On Thursday, CEO Elon Musk shared images of teams preparing for the third event, scheduled for July 22, where 20 groups will determine who has the best pod design to support Musk's transport concept that promised theoretical top speeds of 700 mph in the 2013 white paper.
The focus of this year's competition is reaching a top speed without crashing at SpaceX's 0.8-mile test track in Hawthorne, California, with all pods self-propelling themselves to beat each other — and potentially break the speed record currently held by Virgin Hyperloop One, which reached a speed of 240 mph on December 15, 2017. SpaceX's previous competitions have spurred development of hyperloop: WARR achieved the highest speed at the first event in January 2017 with a speed of 55 mph, which it bested at the second event in August of that year by reaching a staggering 201 mph. While the past two events handed out prizes for other criteria, this event is all about speed.
The teams are ramping up the ante ahead of the big day. Delft University of Technology's hyperloop team, which claimed the overall top prize at the first event, unveiled its pod on Monday. The team is claiming the strong power-to-weight ratio will not only beat the other teams but even beat Virgin Hyperloop One's record. Team leader Edouard Schneiders said in a statement that "we have literally fought for every ounce."
Musk originally released the white paper with the intention of leaving third parties to develop their own hyperloop systems, but he changed tack last August by announcing his tunnel-digging venture The Boring Company would also pursue hyperloop technology. A company spokesperson claimed "other companies were not moving quickly enough," and later that month a Tesla-branded pod claimed a new speed record of 220 mph on the Hawthorne test track. The Boring Company plans to build a hyperloop between New York and Washington, D.C.
SpaceX is preparing to host a staggering 600 students from over 40 countries at the July 22 event. It may be the first time this year that someone manages to break past the 240 mph record, putting the pressure on Virgin Hyperloop One and others to demonstrate their technological prowess.