Apple Confirms MacBook Pro Keyboard Changes Will Not Come to Older Laptops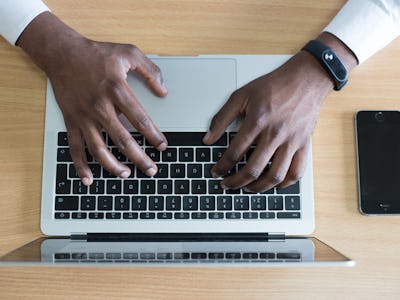 Unsplash / Cytonn Photography
Apple's latest MacBook Pro that debuted last week packs a quieter keyboard, but the improvements won't make their way to existing MacBook Pro owners that bring their keyboards in for repair, the company confirmed on Sunday. The confirmation will likely come as a disappointment to users frustrated with the existing keys.
The company has faced backlash from users of keyboards with a new "butterfly" mechanism, with many complaining that the thinner design found in MacBooks from 2015 onwards and MacBook Pros from 2016 onwards are more likely to break. An October 2017 The Outline report described how users have grown frustrated with keys breaking from small amounts of dirt, proving less resilient than their predecessors. The new MacBook Pro contains a "third-generation" butterfly keyboard with quieter operation, which iFixIt discovered adds a rubberized layer under the keycaps. Apple told MacRumors that users won't receive those improvements to older butterfly keyboards that need repairs.
Apple launched a service program for older butterfly-based MacBooks last month. The program enables users to receive a free repair for their model in the cases of keys not responding, feeling sticky or not working as expected. The program will cover the laptop for four years after the first sale of the retail unit, but they'll have to stick with their older butterfly mechanism even after repair.
It's unclear whether the third-generation keys actually protect better against dirt than its predecessors. A representative told The Verge that "this new third-generation keyboard wasn't designed to solve those [dust] issues." However, Apple blogger John Gruber noted that "marketing-wise, I don't think they would admit to a reliability problem in the existing butterfly keyboards (especially since they're still selling second-generation keyboards in all non-TouchBar models), and legal-wise (given the fact that they're facing multiple lawsuits regarding keyboard reliability) I don't think they should admit to it."
The hardware update comes just months ahead of macOS Mojave, another major change to the Mac platform coming later this year, which will bring a dark mode and other changes when it launches in the fall.
By that time, it will perhaps become clear whether these newer models are prone to the same issues as their predecessors.