'Spawn' Movie Casts Hawkeye Actor Jeremy Renner as a Key Character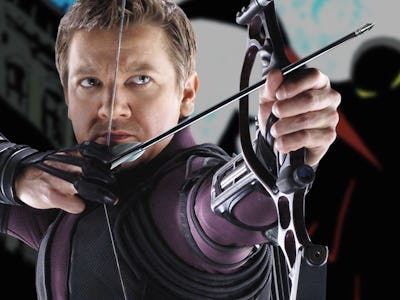 Image Comics, Marvel Entertainment
Spawn may have just made an enemy out of an Avenger. Jeremy Renner, who plays Clint Barton/Hawkeye in the Marvel Cinematic Universe, has just joined the Spawn reboot as Detective Sam Twitch, a character from the comics who is traditionally quite different from the types of characters Renner usually plays.
On Tuesday, Deadline reported that Renner joined the upcoming Spawn reboot from indie thriller/horror studio Blumhouse. Renner will co-star opposite Jamie Foxx, who will play the iconic antihero Spawn.
In a statement, director/creator Todd McFarlane praised Renner as his idea for Twitch Williams, bringing up Renner's movies like The Hurt Locker and Wind River as inspiration for casting.
"As a first-time director, I wanted to surround myself with the most talent and the most skilled people I can on all fronts," McFarlane said. "I knew the person on screen the most is this police officer, Twitch Williams. We needed as strong a person as possible because he will be the face of the film. Jeremy [Renner] was at the top."
In McFarlane's Spawn comics, Twitch is a hard-boiled detective with the appearance of a wormy English professor — a visual contrast to his round and large partner Sam. McFarlane commented that Twitch "doesn't need to be a bodybuilder or GQ handsome" and that he was looking for somebody "you've met before."
"I needed someone who can pull off the grief of an average human being," McFarlane said. "I've seen Jeremy do that in more than a few of his movies. He was at the top of my list, just like Jamie."
Added producer Jason Blum, "Jeremy is the ideal choice for Twitch Williams. He radiates honesty, intelligence and a hard-working, everyman charisma, the same qualities that make Twitch such a compelling character."
Twitch is now the second comic book character Jeremy Renner will play in live-action cinema. Hawkeye, who was MIA in the past couple MCU films, will return in 2019's Avengers 4.
There is no release date yet for Todd McFarlane's Spawn.