'Deadpool 2' Blu-Ray Could Bring Us the 'X-Force' Movie We Never Got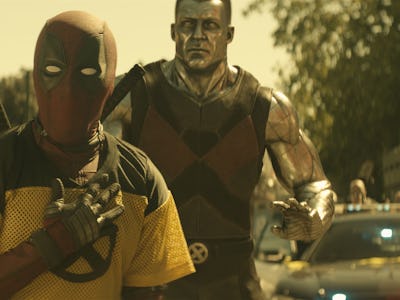 20th Century Fox
Just as Wade Wilson said he'd form his own "super duper" group in Deadpool 2, so will the film's Blu-ray with a longer "Super Duper Cut" of the movie coming out later this summer in August.
On Monday, Ryan Reynolds announced on Twitter the release date for both the digital and Blu-ray versions of Deadpool 2, the acclaimed sequel to 2016's Deadpool. Because it's Deadpool, the Blu-ray will contain Deadpool 2: The Super Duper Cut, an extended version of the film that promises more action and more jokes in equal amounts.
"Spandexier is totally a word. Ask anyone," Reynolds tweeted. "Deadpool 2: The Super Duper Cut on Digital August 7 & Blu-ray August 21. #Deadpool2."
While the specifics are unknown, it's probable that it might contain more footage of the X-Force, which the cast and crew shot knowing it would never be in the movie. Terry Crews — who played the mutant anti-hero Bedlam — confirmed there's an entire X-Force action scene waiting to be used.
"We shot a whole scene that we knew was never going to be in the movie," Crews told Business Insider. "I'm telling you, it's the biggest troll of all time. I couldn't believe we were going to do this."
"It's sort of like performance art," said Deadpool 2 director David Leitch in an interview with Inverse. "We have this plan to subvert them in the trailers and make them part of a campaign and build up the expectation and just pull the rug out from the audience. It's Deadpool reaching from beyond the screen to trick you. It's fascinating to me as another extension of the film."
Deadpool 2 will be released on digital on August 7 and on Blu-ray on August 21.**