iPhone X Plus and iPhone 9 Leak Claims to Give Us a Firsthand Look
Could this be how they'll look?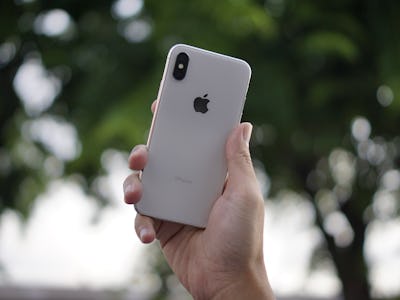 Unsplash / Bagus Hernawan
Even though Apple's much-anticipated September conference is months away, iPhone rumors are showing no sign of slowing down. We've seen everything from an alleged prototype of the iPhone SE 2 to multiple renders of a potential iPhone X Plus. The latest is a new video that recently surfaced which claims to give Apple fans a firsthand look at a pair of new iPhones that's in store for 2018.
The latest leak is courtesy of the Apple blog 9To5Mac, which in collaboration with the Israeli tech journalist Shai Mizrachi published a video of two dummy models of a 6.1-inch iPhone 9 and a 6.5-inch iPhone X Plus.
The silent video compares two physical mockups of the rumored iPhones against iPhone X and iPhone 7 Plus. The dummies are seen in two distinct cases, which 9To5Mac claims are were made by the United Kingdom-based case-maker, Skech, ahead of any official announcements by Apple.
But before you get too hyped, there's already been questions about the latest video's accuracy.
A number of current rumors suggest that the company will release three models in the fall. These include a 6.1-inch LCD model, a 5.8-inch OLED model similar to the current iPhone X, and a 6.5-inch OLED model.
On one hand, it's certainly true that the mockups in the above video could have been made using these purported dimensions.
However, subtle differences in the camera might suggest that we're looking at something else. The so-called iPhone 9 might come with a single rear camera, while the iPhone X Plus might be equipped with dual cameras, supposedly a way to cut the price of the phone. There has also been chatter that Apple will offer at least one more "budget friendly" iPhone.
But the majority of rumors thus far have suggested that Apple plans to achieve this lower price point by using an LCD screen, instead of the pricier OLED screen for one of its models. A single rear camera could make this rumored phone even more affordable, though we've yet to see any rumors of a phone that's making use of both cost-saving measures.
While these dummies might have given Apple fanatics something to quench their insatiable thirst for new gadgets, remember to take these with a grain of salt. Nothing is set in stone until Tim Cook takes the stage this fall.