iPhone SE 2: Report Claims Apple Will Ditch Model for 3 Alternatives
The phone may not see the light of day this year.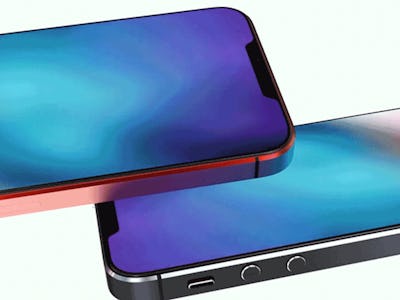 The iPhone SE 2 may never see the light of day. A smartphone case maker with a proven track record suggested this week that Apple's smallest iPhone, with a screen size of just four inches, may not receive a sequel this year. Instead, consumers will have to choose from a lineup of three larger phones as part of its flagship lineup.
Forbes revealed that Olixar, which leaked accurate designs for the iPhone X, iPhone 7 and three Samsung Galaxy phones, has started production on its accessory line for the coming year — with no iPhone SE 2 in sight. The phone has been rumored as an update to 2016's iPhone SE, which offered a top-of-the-line A9 processor and features like Apple Pay in a device that looks the same as the iPhone 5S, all for a starting price of $399. A successor was rumored to either follow this same design with upgraded internals, or in a more radical format like the iPhone X-style device pictured above. Instead, Apple's lineup is expected to revolve around these three phones for the coming year:
Olixar claims the company will launch three phones. The first is an upgrade to the 5.8-inch iPhone X, with dimensions of 5.65 inches by 2.79 inches. The second is a cheaper iPhone X, perhaps using a 6.1-inch LCD screen and measuring 5.79 by 2.81 inches. The third is a premium large-size iPhone X, with a 6.5-inch screen and measuring 6.18 by 3.03 inches.
A sequel to the iPhone SE was never set in stone. Apple has followed a rather erratic launch schedule with the device, releasing it in March 2016, nearly three years after its almost-identical iPhone 5S predecessor and well away from the company's flagship lineup that normally launches in the fall. Unlike its flagship phones that follow a clockwork annual upgrade pattern, the SE's unusual launch date and branding suggest Apple was perhaps testing the waters with the device.
It's entirely possible that Appe returns to the idea of a successor at a later date. A Wall Street Journal report earlier this week suggested Apple expects LCD-based iPhones to make up the bulk of its iPhone sales later this year, as consumers eschew expensive OLED screens.
Perhaps Apple will decide that an opening for the SE 2 exists after all.