ACLU Thanks Elon Musk for Being a 'Top Donor'
He's a fan of their work.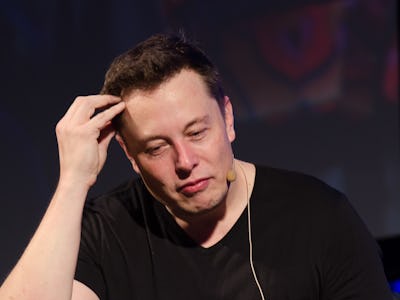 Dan Taylor / Heisenberg Media
Tesla CEO Elon Musk announced Tuesday that he hopes the children currently detained in United States migrant detention centers were "ok," and when asked by a Twitter user about doing more than making a statement, he noted his support for the American Civil Liberties Union (ACLU) and the venerable legal organization responded.
In response to a Twitter user who asked him about donating to the ACLU to aid the organization with the ongoing situation regarding migrant children separated from their parents, Musk replied that he is one of its top donors. The organization's official Twitter account replied back thanking him for his support.
"Thank you for being one of the biggest supporters of the ACLU," the organization's social media person replied. "Really appreciate your backing us over the years." Musk replied back thanking the organization for "helping those in need." The CEO also tweeted earlier that he was inquiring on other ways to help.
When a Twitter user was critical of his support, Musk replied how he doesn't support every last thing the ACLU does, but he likes the people he's met there and that "they really care about doing good."
The Trump administration's current policy, which criminally prosecutes people that cross the border illegally, was implemented last month. Parents are held in federal prisons and separated from the children that cannot accompany them. Families were being separated at the border prior to this administration, but the new policy has led to 2,000 separations since May, compared to the 700 in the six months prior to April. The head of the American Academy of Pediatrics has decried the policy as "nothing less than government-sanctioned child abuse."
See also: Border Patrol's Flickr Is an Elephant Graveyard of Government Trauma Porn
A petition created by the ACLU has 162,534 signatures as of this writing. The description states:
To the Secretary of Homeland Security:
Stop separating children from their parents in immigration detention. This practice is inhumane, unnecessary, and unconstitutional.
As people argue about the legality and ramifications of detaining kids, some took it upon themselves to formulate a conspiracy theory regarding the imprisoned children and resorted into calling them "crisis actors."
Additional reporting by Mike Brown.