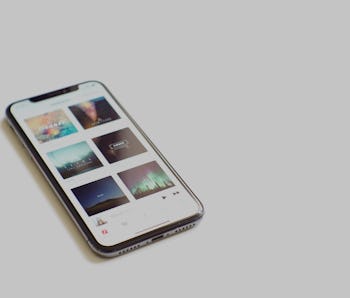 Innovation
Apple's iOS 12 Security Feature Could Stop Police Snooping Your iPhone Data
The tool could be used to protect against GrayKey.
Unsplash / Hilthart Pedersen
Apple is planning to protect its customers' data with a new toggle in iOS 12, the company confirmed on Wednesday. The upcoming software update will allow users to stop USB accessories from connecting to the device if the phone has been locked for more than an hour, a feature that could stop law enforcement tools like GrayKey from accessing the device.
The feature, enabled by default in the initial beta version that was shared with developers at WWDC 2018 earlier this month, means that a user would need to unlock their phone to use an accessory if too long has passed since the last unlock attempt. The phone will still charge as that does not require a data connection, but other elements like data transfer will be blocked. The feature is located under "Touch ID & Passcode" in the "Settings" app. It's expected to protect against the GrayKey device, a black box with two Lightning cables and three status lights, used by law enforcement agencies to crack iPhone encryption and retrieve data.
The feature has met a frosty reception from those agencies. Chuck Cohen, head of an Indiana State Police task force aimed at protecting children against internet crimes, told the New York Times that the agency used the box 96 times last year, and that "if we go back to the situation where we again don't have access, now we know directly all the evidence we've lost and all the kids we can't put into a position of safety."
iOS 12 is set to bring a slew of new features to Apple's devices, including a book-reading app redesign, augmented reality features, and faster speeds for older devices like the iPhone 6 with more intelligent processor usage. But privacy is shaping up to be one of its biggest selling points: beyond GrayKey, Apple plans an anti-tracking tool that will stop sites from following users from place to place.
iOS 12 is set to launch with macOS Mojave, watchOS 5, and tvOS 12 in the fall.
It's unclear, though, how the debate between law enforcement and Apple will play out in the long term.