Disney's Marvel/X-Men Crossover Might Not Happen If New Buyer Purchases Fox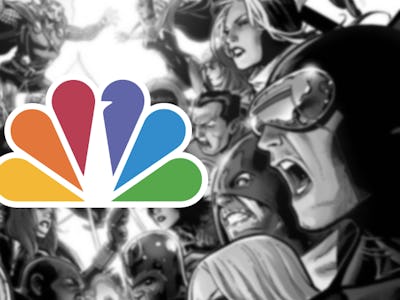 Comcast
Just as Marvel fans were getting hyped to see the X-Men in the Marvel Cinematic Universe, a new, cash-rich buyer is hoping to throw a wrench in the pending Disney/Fox deal first announced back in December. the cable company Comcast is seeking to buy Twenty-First Century Fox's media assets.
On Monday, Reuters reported that Comcast is asking banks "to increase a bridge financing facility" by $60 billion to make "an all-cash offer" for the very same Fox media properties, including Marvel stuff like the X-Men and Fantastic Four, that are pending to be sold to the Walt Disney Company for $52 billion.
Think of this like an auction. Comcast is getting ready to make a last-second bid that's sweeter than the one Disney has already offered.
But Marvel fans eager to see Wolverine cross claws with Black Panther may still have a chance, and that's if federal courts rule in favor of AT&T's own $85 billion purchase of Time Warner Inc. Because, if AT&T can legally purchase Time Warner (which owns Warner Bros. and Marvel rival DC), then there is legal precedent for Comcast to scoop up Fox. The U.S. Department of Justice has previously opposed the AT&T/Time Warner deal based on antitrust concerns, but a final decision is expected on June 12.
This isn't the first time Comcast attempted to buy Fox. The cable giant made an offer last November for a staggering $64 billion. But in December, Disney formally announced its deal with Fox for a lower price. In a February analysis by The Economist, a Comcast purchase of Fox would face "regulatory hurdles" that a Disney purchase would not, though there is still a host of other obstacles standing in Disney's way. Mainly, the Trump White House, with the DOJ's Antitrust Division wary of such a massive merger.
Outside of seeing Cyclops butt heads with Iron Man, there is a lot to be concerned with a shrinking media landscape with fewer people in charge. It's like the Infinity Stones in Avengers: Infinity War: It's not great if one entity holds all the marbles. You saw how that turned out.