iPhone X Plus Screen Size and More New Rumors About Apple's 2018 Release
In awe at the size of this display. Absolute unit.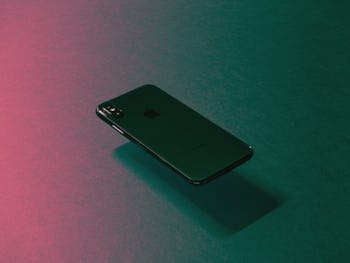 Unsplash / Tyler Lastovich
The hype is building for Apple's 2018 "iPhone X Plus," a larger iPhone X with an expected release date this fall. Now we have a possible screen size. A report on Monday claims Apple is planning a larger iPhone X for launch that's about the same size as the iPhone 8 Plus — but with a edge-to-edge, 6.5-inch OLED display.
The move, reported by Mac Otakara from a "reliable supplier," would answer the call of Apple users that want the cutting-edge design of the 5.8-inch iPhone X with an even larger screen. While the $999 X that launched in November packs a larger diagonal screen thanks to a lack of home button and Face ID scanner, real estate is lost at the top and bottom due to the "notch" and slide-up indicator. Apple's human interface guidelines note that the X is about the same physical size as the 4.7-inch iPhone 8, so while it offers 20 percent more space for vertical content, the two phones offer the same horizontal space. (MacRumors has a good size chart.)
The report claims that the 6.5-inch device will be around 0.2mm thicker than the iPhone 8 Plus, in part due to the use of a vertical arrangement for the rear dual camera. This would bring it in line with the iPhone X that measures 7.7mm thick.
Apple is also expected to unveil two more phones this fall. A 5.8-inch OLED model will act as an upgrade to the existing iPhone X, likely offering improvements to the A11 Bionic processor. The report claims that the phone will also offer a larger rear camera lens. A third device will be a 6-inch iPhone with a cheaper LCD screen, offering the Face ID present on the other two phones but ditching the second camera lens. This is a slight contradiction to previous reports that stated Apple would offer a 6.1-inch LCD model.
Apple is expected to unveil a new version of iOS, its mobile operating system, at the company's Worldwide Developers Conference on June 4. Among the features rumored for iOS 12 is support for Face ID in horizontal orientation — something Apple reporter Mark Gurman claims will enable support on the iPad, which is used horizontally on a more regular basis.
Far from being the disappointment that analysts predicted, the iPhone X has become the world's best-selling smartphone and looks set to influence the company's next range of flagship devices.