'Buttcoin' Parody Site Claims Facebook Rejected Ad Over Anti-Crypto Rules
The social network is cracking down on crypto.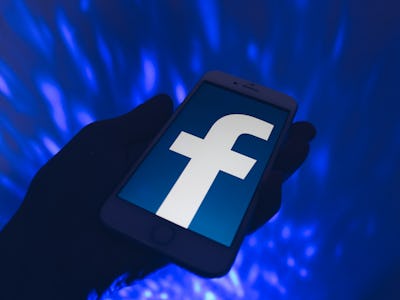 Flickr / Book Catalog
The owner of a cryptocurrency parody site claims Facebook rejected his advertising application, as part of the social network's crackdown against financial services. "Phil McCracken" — real name Steve Geiger — tried to place a $100 ad for his "Buttcoin" novelty product, only to be told that it infringes on Facebook's regulations despite the fact that the ad is not offering any sort of cryptocurrency.
"Usually, political humor starts to annoy the political class (our President with such thin skin he makes time to criticize Saturday Night Live?)," Geiger tells Inverse. "In my case, Facebook supposedly trying to protect us (really?) by shutting down Bitcoin or cryptocurrency advertising, and now we can't even joke about it? This has far greater implications than my stupid butt-coins. What's next? No humor at all because you might offend someone? Who wants to live in that world?"
The rejection is a sign that the social network is taking no chances with its new guidelines. Facebook announced in January a broad ban on cryptocurrency advertising, to stop advertisers that it claims are not operating "in good faith."
"Buttcoin" was founded after Geiger heard his nephew talking about how much he made from Bitcoin. As the owner of a promotional products company, he set to work and founded a website selling 1.5-inch tokens weighing 10.5 grams, with a farting letter "B" on one side and a donkey on the other:
Under the terms of prohibited financial products and services, his novelty product was rejected for an ad campaign.
Facebook is not alone with these new rules. Google announced a similar decision in March to ban "cryptocurrencies and related content" from its ad services, followed by a similar ban from Twitter in the same month.
The social network's guidelines highlight initial coin offerings as part of its rejected examples. While the cryptocurrency market is now worth $429 billion, these appeals for funding have a notably high rate of failure. Some of them never deliver a product to backers; by February 2018, around 46 percent of 2017's initial coin offerings had already failed. It's part of the reason why Kyle Forkey, a cryptocurrency startup advisor, told Inverse in January that the ban would be "beneficial to the average investor and indirectly beneficial to crypto as a whole," as "the more we flush out these scammers, the better the ecosystem is going to handle it."
Geiger shared screenshots of his rejection with Inverse and through his parody's Facebook page:
Although it seems like a minor dispute over Facebook's new rules, Geiger is worried about what it means for the future.
"I really am concerned about how censorship is always a threat to freedom," Geiger says. "As well as top-down one-size fits all 'solutions' that start out seemingly innocuous but end up shutting down way more than anticipated. And it starts with the edges of free speech, starting with legitimate boundaries (violence, child-porn, etc.) but, if you aren't careful, moving on to humor."
Inverse has contacted Facebook for comment.