Bitcoin is Dropping After Google's Major Cryptocurrency Decision
Google follows in Facebook's footsteps.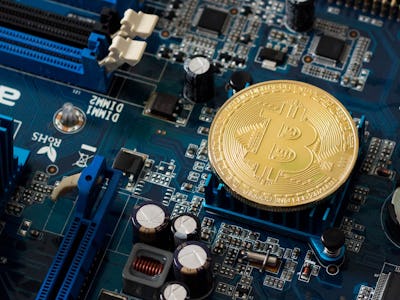 Flickr / marcoverch
On Wednesday morning, Google announced it will begin blocking all advertisements related to cryptocurrencies and related content, including initial coin offerings and exchanges.
After these announcements, the price of bitcoin slid below $9,000 for the first time this week, according to CoinMarketCap. As of 1:20 p.m. Eastern, the token is valued at $8,427.66.
Google joins Facebook in banning all things digital currency-related. This means two of the Internet's biggest advertisers have now acted against promoting cryptocurrency on their platforms.
This new ad policy will be enacted in June and is part of a wider set ofrestrictions against the promotion of nontraditional methods of betting on future stock prices. This new ban also applies to Youtube advertisements.
Google has not released a statement regarding why it made this latest move, but there could be two reasons behind it.
Facebook announced in a statement that it was doing away with crypto ads because there are "many companies who are advertising binary options, ICOs, and cryptocurrencies that are not currently operating in good faith." If scammy adverts were a problem on Facebook, it's more than likely they were also an issue on multiple Google platforms.
The other reason could be that an elaborate cryptojacking scheme was discovered by security blog, Trend Micro in January. This malicious campaign was using Google ads to mine cryptocurrencies by draining CPU power from unsuspecting victims. This was done by embedding hidden code in advertisements that would run unbeknownst to users.
Whatever Google's reasonings may be, it's clear that many tech giants don't want anything to do with an unregulated market.
While the price of bitcoin might be on the decline right now, there's no need to panic. The token experienced an even worse drop after Facebook's announcement, plummeting to lows of $6,094 in the week following.