The 10 Best "It's Gonna Be May" Memes to Celebrate May 1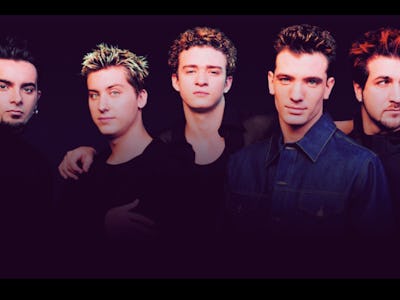 May 1, a day associated with springtime rituals like building May baskets and commemorating the Haymarket Massacre, is also marked by the tradition of celebrating an NSYNC meme.
Based on the 2002 sophomore album single, "It's Gonna Be Me", "It's Gonna be May" started circulating on Tumblr in 2012. Since then, as May approaches each year, the meme pops up like a perennial.
The meme is a spoof on the way that Justin Timberlake pronounces the word "me" in the chorus line from which the song received its name.
Rather serendipitously, NSYNC actually received their star on the Hollywood Walk of Fame on Monday, prompting JC Chasez to point out the timing.
To further mark the occasion, here are some of the best "It's Gonna Be May" memes, in honor of this most special day.
There's the Classic
You Can Fill in the Blanks
So Many Choices
It's Not a Big Deal
It's Gonna be Brian
This Meme May Have Lost Its Stock Value to Some
Very Serious
Lol.
This is… Insane
Let's End With Something Classic
Happy May, everyone!