iOS 12: What to Expect for Apple's 2018 iPhone Software Update (and Beyond)
Tim Cook is surely cooking up some changes for WWDC 2018. Here's a clue as to what they might be.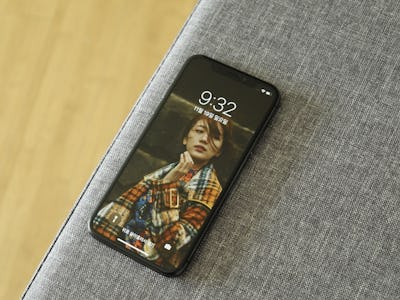 Flickr / TheBetterDay
Another year, another Apple Worldwide Developers Conference — and another update to iOS. What should you expect for "iOS 12," the mobile operating system Apple is expected to reveal at the 2018 WWDC in June? According to one expert, not much to write home about.
Apple may change the way it approaches app development for the iPhone and Mac, which means we could see a redesigned user interface in iOS 12. Now we have a clue what the OS might look like. A Monday blog entry from designer, writer, and long-time Apple watcher John Gruber responded to questions about iOS 12, and it's bad news for those hoping for a big redesign this year. On Daring Fireball, Gruber responded to a December story from Bloomberg that claimed Apple would roll out a unified app system codenamed "Marzipan" at this year's conference. Details were vague, but it seemed to suggest app developers could create apps to run on both iPhone and Mac, enabling faster updates for both platforms. Gruber claimed that there is indeed a cross-platform user interface project in the works that would make development smoother, but details of a broader solution are less forthcoming.
The project would likely use a new method for programming user interface elements called declarative controls. Gruber notes that there's nothing about it particularly conducive to cross-platform development, but a unified approach to a radical change would perhaps make sense. However, Gruber also noted he is "nearly certain this project is not debuting at WWDC 2018 in June, and I doubt that 2018 was on the table in December," describing it as "a 2019 thing, for MacOS 10.15 and iOS 13."
There's good news for those excited for radical redesigns, though. A new home screen design is rumored to launch for the iPhone in 2019, and Gruber suggests that the declarative-control-based interface "is all part of the updated UI for iOS 13 coming next year."
Without a unified app system, it's now unclear what headline features Apple will launch for iOS 12 at the June 4 conference. The new release is part of a rolling launch cycle, aimed at smoother launches, where developers can push back features to next year's release.
Right now, 2019 seems like a more exciting year for iOS changes. iOS 13 may have an unlucky number, but it's shaping up to be one of the biggest changes since iOS 7 in 2013.