iPhone X's Future Looks Grim Ahead of Apple's Q2 Earnings Call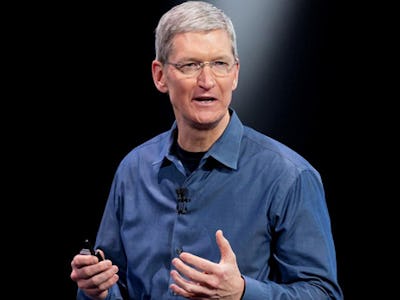 Flickr / iphonedigital
Apple is gearing up to reveal its quarterly earnings for the second business quarter of 2018 on May 1 at 5:00 p.m. Eastern. A handful of rumors have been buzzing around the tech company as of late, but none more scandalous than a leaked memo that claimed the iPhone X would be discontinued. Investors will be looking for clarity and insight on iPhone sales performance, but it seems like they're going to be in for a bumpy ride.
The Silicon Valley giant reported poor sales for its for its flagship releases, the iPhone 8 and iPhone X models, during the December holiday season. These two phone models were touted as the future of the mobile technology and were said to have the potential to re-energize the slumping smartphone market. But after CEO Tim Cook announced the company sold 77.3 million iPhones in December — short of the 80 million Wall Street was looking for — hopes that these new products were revolutionary began to wane. The holidays are supposed to create a boost in sales, so the chances that the company surpassed their previously announced numbers are slim.
"Investors are squarely focused on the health of the iPhone business, as supply chain data increasingly points to weakness," wrote analyst Toni Sacconaghi in a note to clients reported CNBC. "Based on our detailed analysis of supply chain companies with historically high correlations to iPhone unit sales, we revise our iPhone unit estimates [lower]."
Sacconaghi echoed the thoughts in the minds of many investors. A leaked note to investors by Neil Campling, the co-head of banking group Mirabaud Securities, said the iPhone X is "dead" because it was "too expensive." The letter specifically mentioned that an Apple chip supplier, TSMC, had a "record high" surplus of chips because of how badly Apple had overshot demand for their phones.
But there might be some hope for Apple at the end of the tunnel. There have also been rumors of a second-generation iPhone SE going around, as well as a cheaper version of the iPhone X. But the company has yet to confirm any of these products.
With WWDC 2018 just around the corner, investors will be looking for a solid plan of how to bounce back from what is looking like a rough quarter. We'll see if Apple teases anything new to invigorate Wall Street.