'Pokémon GO' Will Reward Zapdos for Field Research: What to Know
Do research and get a legendary Pokémon.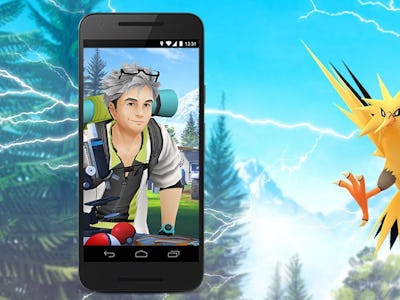 twitter
For those dedicated Pokémon GO trainers who diligently complete Field Research tasks on a regular basis, there will soon be a new legendary Pokémon to capture. And no, it's not that shocking of a revelation.
Niantic tweeted on Wednesday about new Field Research tasks coming to Pokémon GO in May. The missions will focus on Flying- and Electric-type Pokémon. Although the developer did not state it, the image used for the announcement hints that trainers could catch a Zapdos for completing tasks.
Field Research is a relatively new addition to Pokémon GO. Since many players are not in major cities where there a possibility to participate in a raid to capture a legendary Pokémon, Niantic created a series of tasks available to trainers that can give similar rewards. Players can visit the nearest PokéStop to begin a set of missions to complete. Some require capturing certain Pokémon while others task players to win gym battles.
When players start progressing through the Special Research tasks, they can eventually encounter a legendary Pokémon like Mew or Moltres. By focusing on Flying- and Electric-type Pokémon, it makes sense that trainers may come across a Zapdos, one of the three legendary birds that was part of the first generation of Pokémon.
In the tweet, Niantic said the Field Research tasks will kick off on May 1 at 1 p.m. Pacific. Players should make a point to visit their nearest PokéStop if they want to get in on the action.
Last week, Niantic teamed up with Mission Blue for the Pokémon GO Earth Day Cleanup events located across the globe. This is one of the large-scale community events the developer organizes to get players outside and interacting with other trainers. May will see another community day like in April, and players should expect something special in July when Pokémon GO celebrates its second anniversary.