'Pokémon GO' Unlocks Rewards for Picking Up Trash on Earth Day
Do good and get some goods.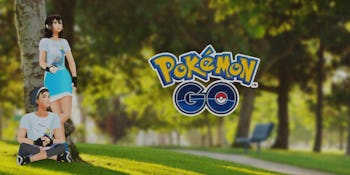 Twitter
For this year's Earth Day, Niantic wants players to not only go outside to play its game Pokémon GO, but it wants gamers to help clean up their neighborhoods. For doing some good for the environment, the company will reward trainers with some in-game bonuses.
Niantic teamed up with Playmob, a gaming-for-good organization, to put on the Pokémon GO Earth Day Cleanup event. Trainers that participate in cleanup events across the globe can unlock bonuses if enough players participate. If more than 1,500 gamers participate in the cleanup, players will receive twice the Stardust when catching Ground, Water, or Grass-type Pokémon, and three times as much if more than 3,000 people participate over the course of 48 hours. A new avatar shirt to celebrate Earth Day will also be available for players.
"Earth Day is an incredible movement and opportunity to team up with friends and neighbors to focus on making the world and our own communities healthy and sustainable," said John Hanke, founder and CEO of Niantic.
Since releasing Pokémon GO in 2016, Niantic regularly host events to get more payers to go outside to play the game and interact with other trainers. Last Sunday was the company's Pokémon GO Community Day for April, where players saw extra Mareeps in the wild and could earn bonuses within the three-hour timeframe for the event.
Players interested in the Pokémon GO Earth Day Cleanup can visit Niantic's event page for details of the nearest cleanup. The developer's next community day will happen in May, and it's only a couple of months until the second anniversary of Pokémon GO's release. Hopefully, Niantic will step up the celebration in comparison to last year.
Voice actor Veronica Taylor, known best for her role as Ash Ketchum in the original Pokémon cartoon, tweeted a video last year to celebrate Earth Day.