'Fortnite': Microsoft Launches 'Battle Royale' Xbox Competition IRL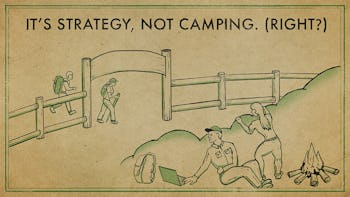 Microsoft
In the console war between the PlayStation 4 and Xbox One, Microsoft will attempt to garner favor with Fortnite players with community events starting this week. The move is a way for the Windows maker to get gamers to look at the Xbox platform as the home for battle royale games.
The first of Microsoft's Fortnite Fridays starts on April 20. Players can stop by their local Microsoft Store between the hours of 5:30 p.m. — 9 p.m. local time to compete at the ASUS ROG Arena. Stores will have high-powered PCs available for solo Fortnite Battle Royale tournaments with players earning points for how high they place in matches. Competitors with the most points will win gift cards worth 2,500 V-Bucks to unlock skins, gliders, and other in-game content. Fortnite Fridays will be for solo play until May 11 then go to duos starting May 18 — June 8, and then from Jun 15 to July 6 squads can compete with each other.
With the insane popularity of Fortnite, which takes in millions a day for developer Epic Games, both Sony and Microsoft want a piece of the action for their respective platforms. Although PC players can play with teammates on both the PS4 and Xbox One, the two consoles do not have the option for cross-platform play thus increasing the competition between the two.
Fortnite is practically the same on both consoles so it's up to the manufacturers to figure out ways to entice players to one platform over the other. By putting on these free events at its stores, Microsoft will try to make its name synonymous with Fortnite. The Xbox One already has exclusive rights to one popular battle royale game, PlayerUnknown's Battlegrounds, so it makes sense they would make a push to make the console the device to play Fortnite.
Microsoft will kick off in-person Fortnite Battle Royale tournaments on April 20. Interested gamers can check their local Microsoft Store for more Fortnite Fridays info.
For players who want Fortnite on the go, the mobile version of the game is out for iOS, and it also has cross-platform play with the PC, PS4, and Xbox One. In its first month, Fortnite mobile took in $25 million for Epic Games.