How to Listen to Tesla's Q1 2018 Model 3 Production-Focused Earnings Call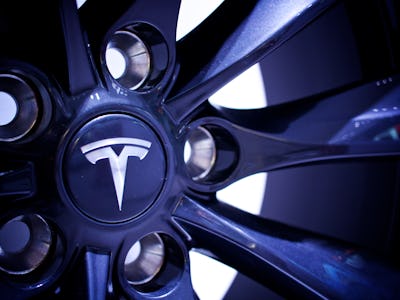 Flickr / cchana
Tesla announced on Thursday that it will publish its first quarter 2018 earnings report on Wednesday, May 2, after the stock markets close. The company will post a brief advisory that links to a broader letter detailing Tesla's past three months, followed by a question-and-answer session to discuss the company's future. CEO Elon Musk is likely to field questions from top industry analysts about the state of Model 3 production, Tesla Solar Roof, and future products like the Semi truck and second-generation Roadster.
It's a tense time for Tesla. Questions circle around Model 3 production rates as Musk seeks to stave off raising further capital to continue operations. Analysis from Goldman Sachs has suggested a rate of 1,400 per week looks more likely and Tesla will have to raise capital as it fails to turn customers' $1,000 reservations into $35,000 cars. However, an internal e-mail leaked this week shows the company expects to increase its 2,000-per-week average Model 3 production rate to nearly 4,000 by the end of May. Beyond updating investors, Musk and the board will have to use the call to convince naysayers that the future looks bright for Tesla.
The Tesla earnings call will start Wednesday, May 2 at these times:
2:30 p.m. Pacific time
5:30 p.m. Eastern time
10:30 p.m. British Summer time
11:30 p.m. Central European time
5:30 a.m. China Standard time (Thursday)
7:30 a.m. Australian Eastern time (Thursday)
Listening to the call is straightforward. Just follow the instructions below to get connected. You can also follow them ahead of the call to check that you're properly set up to start listening:
Go to the Tesla investor relations event page. You should see a listing for the first quarter 2018 results, followed by a link to the webcast.
Follow the webcast link. At this point you will see the option at the bottom of your window to test your setup. The site will display a checklist for compatible browsers, screen size, relevant plugins and connection speed. It's best to complete this test with no other applications using the internet connection.
When you're done testing, return to the first screen. Enter your first name, last name, and e-mail address. The company field is optional.
Click submit, and you'll be taken to the conference call.
And that's all there is to it! If you happen to miss the call, Tesla normally provides a recording for streaming from its website at a later date.