Tax Day 2018: Freebies and Discounts You Can Score on April 17
Who doesn't want a veggie dog on a stick?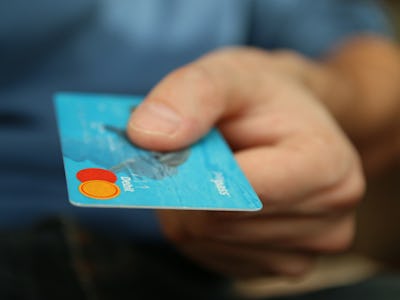 caltort/Twitter
Tuesday is Tax Day, and a variety of restaurants and fast food establishments are looking to cash in on exhausted late filers by giving out tax-themed deals. If you're feeling bummed about waiting until the last minute to fill out your 1040s and 1099s, then perhaps a veggie dog will cheer you up!
Given the widespread adoption of Twitter by most businesses, it seems that every restaurant needs to offer holiday-themed deals (best exemplified by the now massive Cyber Monday) in order to stay competitive. Also, it's a great time for them to demonstrate how quirky and unique they are. Why eat somewhere without a compelling Twitter personality?
Inverse has rounded-up of some the Tax Day deals that might make your day a little bit better (or depending on your personal tastes, a little bit worse).
Boston Market
Boston Market is offering up discounted meals with tax-themed prices. You can buy their Rosemary Lemon Chicken mail for $10.99 or procure half a chicken for $10.40. Haha. Get it?
Bruegger's
Bagel shop Bruegger's is using the same hilarious joke, offering up a "Big Bagel Bundle," a baker's dozen with two tubs of cream cheese, for $10.40.
California Tortilla
East Coast-based Mexican restaurant California Tortilla is giving away free chip and queso on Tax Day to any customer who informs the cashier that they are "chipping in." That's a solid pun, and they made a solid graphic to go with it.
Grimaldi's Pizzeria
Grimaldi's Pizzeria is selling a large cheese pizza for, you guessed it, $10.40.
Hooters
Hooters is trying to tap into the desirable under-12 demographic by offering free kid's meals to children who eat with a paying adult on Tax Day.
Hot Dog on a Stick
Hot Dog on a Stick is giving away a complimentary veggie or turkey dog to each paying customer on tax day, so you can get exactly what you didn't go there to get for free! (If you're into science, you could keep the turkey dog and mummify it instead.)
Happy Tax Day!