Man Pleads Guilty to Accessing 240 iCloud Accounts During 'The Fappening'
26-year-old George Garofano is facing prison time.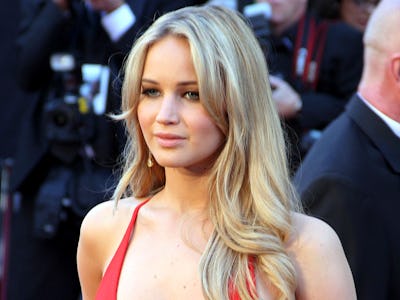 Wikimedia
A 26-year-old man from Connecticut has plead guilty to hacking into the iCloud accounts of 240 people as part of the 2014 data breach known as Celebgate, or the Fappening, as it's been dubbed by some corners of the internet. George Garofano of North Branford plead guilty Wednesday to one count of unauthorized access to a protected computer to obtain information. He faces a maximum sentence of five years in prison.
Garofano is one of several hackers who took part in a massive 2014 phishing attack which allowed naked photos of Jennifer Lawrence, Kate Upton, Kirsten Dunst, and a bunch of other celebs to later appear on chat sites like Reddit, 4-Chan, and Anon-IB, a site widely known for publishing revenge porn.
According to documents and statements presented in court, Garafano admitted to engaging in a phishing scheme that allowed him to manipulate victims into volunteering account passwords, allowing him to gain access to private videos and photos stored on individuals' iCloud accounts. "Garofalo admitted that he sent e-mails to victims that appeared to be from security accounts of Apple and encouraged the victims to send him their usernames and passwords," a statement from the U.S. Attorney's Office in Connecticut said Thursday. "Or to enter them on a third-party website, where he would later retrieve them."
This resulted in part of the largest leak of private celebrity images — as well as many private citizens — garnering criticism of Apple for not having better security measures to guard against phishing, and attacks aimed at Google for failing to quickly remove the illicit material from its platforms like YouTube and Blogger. In an interview with Vanity Fair, Jennifer Lawrence famously called the incident a sex crime.
In January, Garafano's lawyer told The Hartford Courant that Garofalo was a naive pawn that was used by the other hackers that have been indicted in Celebgate. "George is a good person who was taken advantage of by several hackers more sophisticated than himself," Richard W. Lynch said. "He made mistakes, admits his guilt, apologizes to the victims and seeks the leniency of the court."
Garofalo has been released on a $50,000. A sentencing date has not yet been set.