New Instagram Update Gives You an iPhone X Feature for Free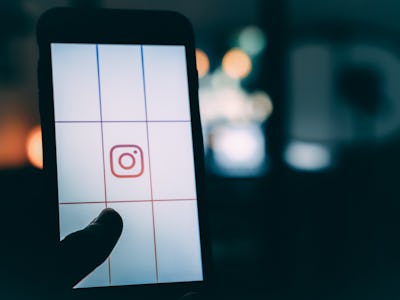 Unsplash / Luke van Zyl
Instagram has a bit of a reputation for taking features from other apps and implementing them on its own app. This time, the social media platform has taken a page out of the iPhone X's playbook.
The app announced the release of its "Focus" camera format Wednesday in a press release. This brand-new camera mode softly blurs the background of an image while keeping a person's face sharply in focus, resulting in selfies, portraits, and even videos that look professionally stylized. Sound familiar? It's just like the iPhone X's much-touted Portrait Mode.
Focus mode will be available on every iPhone model that came after the 6S, including the iPhone SE, and select Android devices. Once you've installed Instagram version 39.0, open the app's camera and the Focus option will appear between "Boomerang" and "Superzoom."
After trying out the feature, it's clear that it isn't exactly like the iPhone's Portrait Mode. For one, Apple's take on this feature gives users access to A.I.-powered lighting modes that let you greatly edit the backdrop of your selfie. Instagram's version simply gives you that blurred background look.
As far as quality, Focus mode shined in bright settings but suffered a bit with darker backgrounds. In the photo featuring Dark Maul above, you can see a slight halo around my face which is the result of the app attempting to blur everything but my face.
All in all, while Instagram doesn't give you all of the bells and whistles that the iPhone's Portrait Mode does, it does live up to its own claims. If you want high-tech photo editing options built right into your smartphone, then getting an iPhone X might be a worthwhile purchase. But if you just want to up your selfie game a little, Instagram has your back.