Bitcoin Price Will Skyrocket Again For Game-Changing Reason, Says Abra CEO
This didn't happen during the last boom.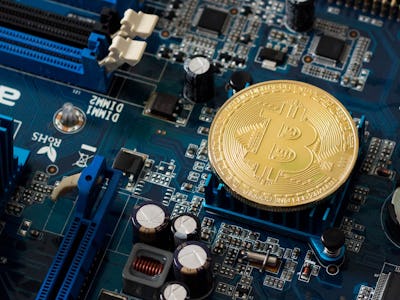 Flickr / marcoverch
The reports of bitcoin's imminent death have been greatly exaggerated, according to the founder of the cryptocurrency payments startup Abra. And it's not just blind optimism that has Bill Barhydt predicting better days ahead.
As the CEO explained in an interview published Wednesday at Business Insider, the price of bitcoin and other cryptocurrencies will explode again in 2018 as a group that almost entirely sat out the recent price boom will finally decide the digital coin sector is worth their investment. Basically, the hedge funds are coming.
"There really is zero large-scale institutional money from the west in crypto right now," Barhydt said. "That is happening in Japan. Once a [large] sizable chunk of Western institutional money starts to come in — watch out. Institutional interest is now starting to grow regardless of the Google trends."
What Barhydt means here is that there's generally been a tight correlation between the public interest in cryptocurrency, as measured by Google Trends data, and the value of bitcoin and its various alternatives. That suggests much of the investment that fueled the market's meteoric rise this past December and January, in which the price of bitcoin neared $20,000, came from individual investors. If the big banks start getting into crypto, however, their investments won't necessarily mean a spike in search traffic — at least, not until they set off another price surge.
"We're getting closer and closer to real clarity in the West that it's OK putting half a percent of your assets into crypto," Barhydt told Business Insider. That would mean the influx of hundreds of millions into the crypto markets.
Such investment wouldn't instantly reshape a market whose overall capitalization is about $134 billion, but it would likely be enough to trigger a new round of more confident investment from crypto observers at large — which, in turn, could convince hedge funds and asset managers that cryptocurrency is a safer bet than they had previously thought.
As Barhydt points out, Japanese investment institutions were an underrated driver in the December and January boom period, which saw the price of bitcoin alone jump from around $7,500 to nearly $20,000. Considering the far greater collective heft of American and European financial institutions, their investment in cryptocurrency could see a surge that dwarfs what happened in the past few months — and possibly without the eventual reversal, assuming those institutions don't just enter the market but hodl alongside the crypto faithful.