One of the Best-Reviewed VPNs is Now Cheaper Than Ever
NordVPN is a tried-and-true tool for online privacy.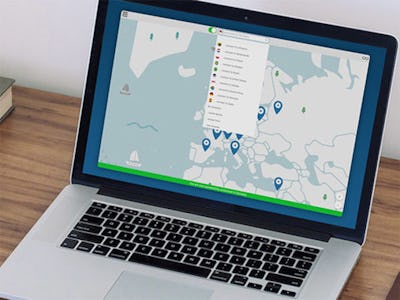 Stack Social
If you're looking to beef up your internet privacy and security (which we recommend more and more every day), or just see what's on Netflix in different countries around the world, a VPN is an indispensable tool. Once a luxury that allowed power users to stay anonymous online/remotely change their perceived location, a VPN has become a vital part of online life. With concerns around net neutrality and gross corporate invasions of privacy growing by the day, it's now a case of "Better late than never."
With that in mind, we've found a deal worth truly getting excited about on one of the internet's favorite VPN subscriptions. NordVPN is one of the very best in the game. TechRadar calls it an ultra-secure provider and one of the very best VPNs you can find around. It features 3,521 worldwide server locations in 61 different countries, and double data SSL-based 2048-bit encryption. When browsing with NordVPN, no data will be logged, and you'll remain protected. There's even a built-in kill switch option, so if (God forbid) your VPN connection drops, you can instantly and automatically shut down your site, retaining true virtual privacy.
NordVPN offers unlimited data use across six devices, so even the most tech-inclined among you can take full advantage of this deal. Usually $286, Inverse readers can exclusively get a two-year subscription to the service for just $69 right here. This price is guaranteed to be at least $10 cheaper than any other promotions across the whole internet right now, so you can sign up with peace of mind a few times over.