Delete Facebook? What to Know Before You Do It
Mark Zuckerberg will fight you ... jk.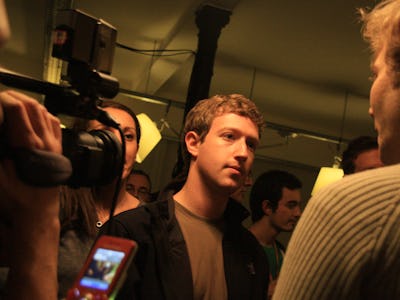 Wikimedia / Flickr upload bot
The #DeleteFacebook movement is picking up steam. In the wake of revelations around the Cambridge Analytica leak, many people have advocated for cutting the platform entirely out of your social media diet, or at the very least substantially upgrading your Facebook privacy settings.
The latest big tech voice to join the chorus of Facebook naysayers is WhatsApp cofounder Brian Acton. In a tweet posted on Tuesday, Acton wrote, "It is time. #deletefacebook." That's pretty straightforward, and Acton has only tweeted five times in the past eight years, so you know this is important business.
Facebook purchased Acton's messaging company in 2016 for $16 billion. Acton left the Facebook family in September 2017 to start his own non-profit focused on technology and communications. Even after factoring in Acton's recent departure, the fact that someone who was so close to Facebook's inner circle is advocating for deleting the service is another blow to the already struggling company.
Today, Facebook CEO and founder Mark Zuckerberg is reportedly making his first public appearance since the Cambridge Analytica reports broke this past weekend. At this time we don't know how exactly he's going to address the nascent #DeleteFacebook movement, but he's sure to try and ameliorate the situation.
In the past three days alone, Zuckerberg has lost around $7 billion dollars in personal wealth as Facebook stock plummeted as a result of the Cambridge Analytica scandal. And judging by the sustained public criticism of the social media service, it seems likely that Facebook's stock value will continue its steady decline.
To make matters worse for Zuckerberg, it's not clear what he could say to restore public faith in Facebook. After all, while the social media service has tried to portray the Cambridge Analytica scandal as a data breach, it was really an exploitation of Facebook's infrastructure.
It's not antithetical to Facebook's project to collect massive amounts of data than can be used to manipulate people — it's built into the system.