Netflix Documentaries 2018: 14 Movies and Shows to Watch in April
From serial killers to food porn, Netflix has you covered.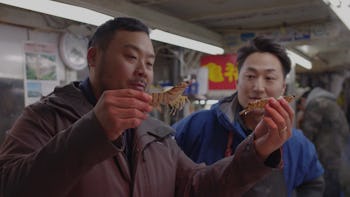 Netflix 
Over the years, Netflix has built up an impressive library of documentary films and docuseries, and some of the best it has to offer all remain Netflix exclusives. True crime docuseries might be a popular trend for the streaming platform, but it's just as successful at producing some of the best food porn out there today.
Netflix gets two new documentaries in April. One examines the philosophical life lessons of a popular Sixties spiritual leader at the tail end of his life, and the other displays some of the most beautiful desserts in the world that you will never, ever get to eat.
Plenty of new documentary films and series have been released on Netflix in the last few months. This list includes some of the best not only in recent memory but perhaps of all time.
So here's a look at all the best documentaries you can find on Netflix, along with a nod to the two new ones coming out in April.