Cryptocurrency Exchange Offers $10 Million For Hacker Bounties
"As in a football match, you can't just play defense."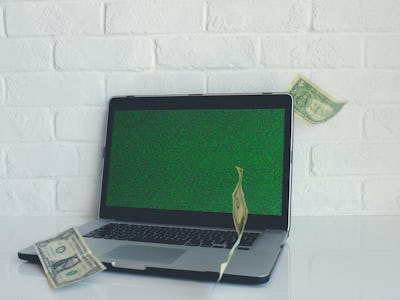 Unsplash / NeONBRAND
On Sunday, the cryptocurrency exchange the cryptocurrency exchange Binance announced the launch of a hacker bounty reward program. This comes in light of an unsuccessful cyberattack that was mounted against the widely popular exchange on March 7.
In a blog post, the Japan-based platform stated that it is offering the equivalent of $250,000 to the first person who provides information leading to the arrest of the people responsible for this recent attack. The post went on to say that the exchange has also put aside $10 million worth of cryptocurrency for future bounties against any hackers who might try something similar.
Instead of issuing these bounties in fiat currency, Binance will be rewarding them in Binance Coin (BNB), the exchange's proprietary token. The platform has also called for other cryptocurrency companies to join its new initiative against these cyber-criminals.
In a tweet regarding the bounty program, Binance CEO Changpeng Zhao stated that the best defense against attacks like these is a good offense.
"As in a football match, you can't just play defense," writes Zhao, encouraging the community to actively search for offenders instead of just trying to prevent them.
This might turn out to be an effective strategy seeing as Binance users initially tipped off exchange officials about the March 7 compromise. Multiple Redditors on the Binance subreddit sounded alarms after they noticed suspicious activity on their accounts, which eventually made exchange officials take action.
All irregular transactions have since been reversed, according to Zhao.
Incentivizing users to take part in the search for these offenders might prove to be an asset for the cryptocurrency sector as a whole. Since regulations surrounding digital currencies are still in their infancy, it often falls to the victimized company to hunt down hackers. Actually finding the culprits is a notoriously difficult undertaking as they can easily mask their identities during these remote attacks.
The more people on the case, the better the odds of actually finding someone who was responsible.
Bianace was the latest attack on a high-profile cryptocurrency business. On January 26 hackers were able to lift upwards of $400 million worth of cryptocurrency from Japanese exchange, Coincheck. This had a resounding effect on the global market.
Binnance's new bounty system might be the first step in taking the fight to malicious actors, which would hopefully dissuade attacks and provide a more stable market for investors worldwide.