Binance Reopens Limited New Users: How to Transfer from Coinbase to Binance
You might need to act fast.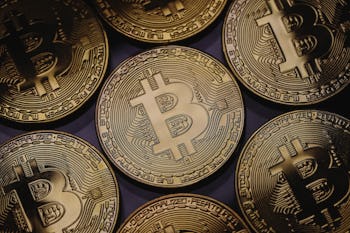 Getty Images / Dan Kitwood
One of the world's largest cryptocurrency exchanges, Binance has reopened its registration portal and is accepting new users, offering users a potential alternative to the industry-leading Coinbase.
At the time of writing, Binance is the largest exchange in the world by volume, with $6.25 billion being traded daily, according to CoinMarketCap. Binance's huge success in the sector has recently caused it to halt new user registration because of the colossal influx of crypto enthusiasts trying to join. Just last week it was estimated that 250,000 new accounts were created, a number that made the exchange shut the door to new users.
While Binance will once again let you register, they're limiting the number of accounts they're letting users create.
"We are pleased to announce that Binance will re-open limited user registrations starting today," explained the Binance support page. "To ensure performance for our existing users, only a limited number of new registrations will be allowed each day. Registration open times will vary from day to day, without prior announcement."
If you're interested in getting involved you better act quick, as a lot of the available spots could go pretty quickly. Here's how to transfer your funds from Coinbase — another extremely popular cryptocurrency exchange — to Binance.
Moving Funds From Coinbase To Binance
First off, you'll need a Binance account to put your cryptocurrency of choice in. You can register on the exchange's homepage, don't sweat it if you can't make an account today new spots open up daily.
Next you'll want to avoid as many fees as possible. Coinbase is known for charging some hefty fees for moving money in and out of it so you'll want to transfer your funds to GDAX — a less user-friendly cryptocurrency exchange that is also owned by Coinbase. This isn't a mandatory step, but it'll save you quite a bit of money depend on how much cryptocurrency you're moving.
Finally, from either Coinbase or GDAX navigate to the "Accounts" page, click "Send", and input your Binance deposit address that you should have when your account was created. Now all you have to do is wait for the transfer confirmation and you're ready to trade.