SXSW 2018: Ethereum Co-Founder Wants to Put the Music Industry On the Blockchain
He wants the middlemen out.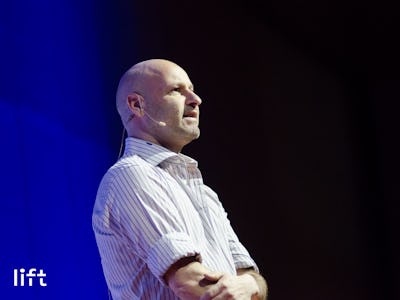 Flickr / liftconferencephotos
On Friday, the annual South by Southwest festival kicked off with and Ethereum co-founder, Jospeh Lubin, took the first day of the event to reveal some of the plans he has for his blockchain software technology company, ConsenSys.
Instead of just focusing on trading cryptocurrency, Lubin wants to use his company to introduce the blockchain to a wide scope of industries that he believes would benefit from it. During an interview with the Douglas Caballero, the head of business development at Collaborator, Lubin said that the music industry is ripe for the taking.
"Unlike the traditional music industry where there are lots of people with law degrees who serve as intermediary roles and extract a tremendous amount of the value from the ecosystem," explained Lubin on a Facebook Live stream. "This new blockchain architecture enables content providers and resource providers to more directly access their fan bases or consumers with much less mediation."
Lubin was describing what his adjacent music industry platform, Ujo Music, has the potential of doing if it were to be widely adapted.
Blockchain technology was first described in a now legendary white paper by an anonymous author under the pseudonym "Satoshi Nakamoto." This paper presented the idea of bitcoin and a decentralized digital currency system, which are built atop the blockchain. However it never actually limited this tech to simply cryptocurrencies.
Where many people see cryptocurrencies as a way to get rid of financial middlemen. Lubin see the opportunity to get do away with a whole host of intermediaries.
Ujo Music would essentially allow musicians to manage themselves by allowing them to upload agreements, songs, and even usage rights directly to the platform.
"You can escrow money into these agreements, you can send data into these agreements, you can have the agreement's clauses act on data when certain conditions are met," Lubin explained. "So these are live agreements rather than something that you sign and stick away in a folder."
Lubin claimed that users will be able to manage all of this through simple desktop or mobile apps. The only difference is that they won't be run by a centralized entity.
He hopes that if Ujo Music is able to make it simple for people to be their own agents and managers, the music industry can turn into a more creator-centric type of industry.
This would be an initial step for Lubin who is attempting to do the same across many sectors.