Next iPhone May Ditch the Notch Just as Android P Adds Support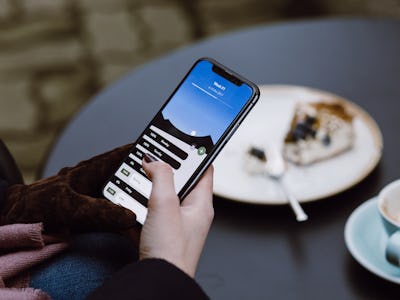 Unsplash / freestocks.org
You couldn't make it up. On Wednesday, the same day Google released its Android P developer preview that includes support for displays with "notches," a new report suggests Apple might actually remove the infamous design choice from its next iPhone.
"Apple decided to get rid of notch design starting from 2019 models and is having discussions with relevant companies." an industry representative told ETNews. "It seems that Apple is planning to implement full-screen that is more complete to its new iPhones."
The news came the same day Google released its Android P developer preview, which includes an application programming interface for "display cutouts." This allows developers to create apps that lay out content with "notches" in mind. Android P is expected to launch around the end of the year, about the same time Apple tends to release its new flagship smartphone.
Apple's screen design, which debuted on the $999 iPhone X released in November 2017, caused a stir in the smartphone industry. Its unique approach was necessitated by the desire for a larger screen on a smaller phone, combined with the TrueDepth sensors housed in the top for face recognition, a system that has been likened to a miniaturized Microsoft Kinect. It's not the first phone to feature a notch — the Android-powered Essential Phone that launched three months prior used one to house a front-facing camera — but Apple's use garnered widespread publicity.
Some people have taken to the new design, like in this viral wallpaper that features Bert from Sesame Street to play off the eyebrow shape:
Google's added support makes sense, with a number of smartphone makers at Mobile World Congress in Barcelona last week touting notch-added Android devices. The Leagoo S9 comes incredibly close to looking exactly like an iPhone X, while other upcoming devices like the Asus Zenfone 5 and OnePlus 6 manage to shrink the notch down to make it look better.
Previous reports have suggested Apple plans to release three models of iPhone this year, all of which will feature the same 3D sensing technology. If Apple ditches the feature across the board, it may leave the iPhone X ending up as something of an oddity in the company's history.