Cryptocurrency Mines are Pushing Up GPU Prices, and AMD is Worried
Its business is exposed in a new way.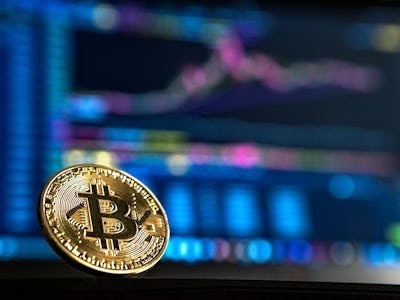 Unsplash / Andre Francois
Graphics processors have skyrocketed in price over recent months, as cryptocurrency miners rush to use the ultra-powerful chips in their machines. It seems like a golden time for GPU companies, especially after the discovery that the chips are also perfect for autonomous cars, but AMD is worried that its business is now exposed to whims in the marketplace.
In the company's 10-K filing published on Tuesday (and noted by CoinDesk), AMD describes the cryptocurrency market as "unstable," with demand potentially changing "quickly." The company expressed concern that "if we are unable to manage the risks related to a decrease in the demand for cryptocurrency mining, our GPU business could be materially adversely affected."
The release also pointed to restrictions on cryptocurrency trading from South Korea and China as an example of potential disruption. In the case of the former, markets were sent into a panic after a government official suggested banning crypto entirely, but the new rules put in place at the end of January only cracked down on illegitimate uses of crypto by requiring real names associated with accounts. China, home to big-name crypto projects like Tron, banned initial coin offerings in September 2017.
The cryptocurrency market went from being worth $24.9 billion to $459 billion in just 12 months, and miners want a piece of the growth. Bitcoin and a select others use a method called "proof of work" to create new tokens. Miners tell computers to solve complicated math problems, and in return they get tokens to compensate for the electricity. Transactions are processed in a decentralized network, and the supply increases without the need for a central bank.
At the same time, graphics cards have shot up in price as miners use them to reap the highest rewards. The drought of cards on the market has been described as "nothing short of a complete fiasco" by Tom's Hardware, with the $400 Vega 56 selling for a staggering $1,000. AMD may be enjoying a year-over-year revenue increase of 24.7 percent, but it's increasingly dependent on a less reliable source.