Tron Took Cryptocurrency By Storm: What's Beyond the Hype and Controversy?
The cryptocurrency makes big promises... time to see if it can deliver.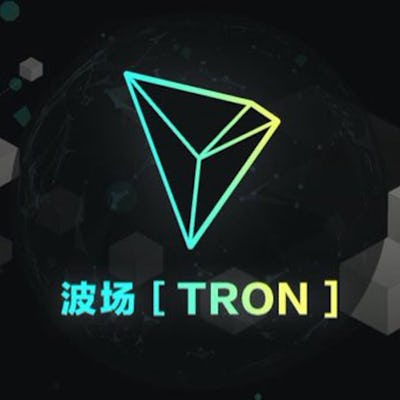 Tron
"Hello everyone. Hello everyone. Yeah. Just tap one if you can hear my voice."
Justin Sun flashed up on the live stream. Hunched over his device, he appeared in a blue V-neck sweater with a sunlit window behind him. Waiting a few minutes for viewers to appear, he gradually eased into an hour-long update on his plan to revolutionize the web.
"We [do] not consider us the competitor of Bitcoin or Ethereum," he told his 16,000 viewers on Periscope on January 5. "We are far beyond that. We are building the next generation of the infrastructure of the decentralized internet."
Facebook. Instagram. Twitter. It's these household names that Sun says he is taking on with his latest project, Tron. His regular social media posts have made him one of the cryptocurrency world's most visible names. A former advisor to Ripple in China, Sun's LinkedIn profile describes him as a protégé of Alibaba chairman Jack Ma — perhaps the single most powerful business leader in China, and certainly the wealthiest — and he was listed last year on Forbes's Asia 30 under 30 at the age of 26.
Tron aims to cut out the Google Play and iTunes Stores of this world and turn media creators into their own distributors. If the team pulls it off, it could lead to a redistribution of power similar to that of the world wide web. It's a grand plan — and grand plans are 10 a penny in crypto-land, experts tell Inverse.
"Flash-in-the pan is something that is common," cryptocurrency expert Amanda B. Johnson tells Inverse. "There is on average at least one new cryptocurrency released every 24 hours."
The Tron subreddit's description makes big promises about its potential:
The protocol allows each user to freely publish, store and own data, and in the decentralized autonomous form, decides the distribution, subscription, and push of contents and enables content creators by releasing, circulating and dealing with digital assets, thus forming a decentralized content entertainment ecosystem.
Investors are clearly excited about Tron's prospects, buying up the TRX token since its September initial coin offering on the back of promised future rewards. On Thursday, the token was the second-best performing on the CoinMarketCap rankings of 100 largest cryptocurrencies, nearly doubling in value over the space of 24 hours. At its latest peak, TRX hit a value of 11 cents per token and an overall market cap of $7.3 billion. Not bad for a market that saw major price drops on Tuesday and Wednesday.
"The primary reason someone would buy TRX is if they believe that it has long-term growth potential as a currency to be used to pay for digital content," Trevor Gerszt, CEO of crypto investment service CoinIRA, tells Inverse. "Given China's increasing consumption of digital content, there could be a strong market there, but it will likely take some time to develop."
There is good reason to believe Tron can pull off its claims. Although it's still under development, the project's GitHub page has received regular updates since its December 28 announcement. Sun touts impressive team members like former Alibaba chief data mining expert Zhao Hong and former bank security expert Zhang Anwen. The company has received support from internet firms like Peiwo Odyssey Foundation and Baofeng, even if Sun has perhaps overhyped some of those connections. Later this month, Tron plans to open an office in San Francisco. Quelling fears the project is a crypto cash-in, Sun has described Tron as a "project for 10 years" that's aimed at the "long-term investor."
It's all very impressive, but question marks still linger over the project's viability. One of the most important parts of a cryptocurrency is its white paper, which investors use to decide whether an offering is just hype or if it has technical merit.
Earlier this month, Tron was embroiled in a plagiarism controversy after Bedeho Mender, the founder of BitTorrent client JoyStream, noted Tron's English-language paper lifted the work of other projects like IPFS and Filecoin. Juan Benet, who works on IPFS, analyzed the various components of the paper.
It's not the first time Sun, a former history student who studied at both Peking University and University of Pennsylvania, has been accused of plagiarism. Yangcheng Evening News reported that in 2010, Sun published a story in New Youth magazine under the name "Hu Keping" about Chinese soldiers that died in the Second World War fighting against Japanese forces. A student from Princeton noticed some paragraphs bore similarities with her own work, and the magazine's editor subsequently deleted the article.
The white paper allegations led to serious questions in the cryptocurrency community. Sun took to Twitter to blame it on poor translation from the original Chinese version.
"This is true for anyone: If someone doesn't believe in their project enough to write their own white paper, people should question their motivations," Nick Spanos, founder of Bitcoin Center NYC, tells Inverse.
The Tron community has rallied to support Sun. In a widely-circulated Medium post titled "Killing FUD Rumors" — short for fear, uncertainty, and doubt — a user called "TwentySumCrypto" noted that the project so far has been oriented toward a Chinese audience, and while the plagiarism is a "point of concern," it is clear that English-language materials have been a lower priority at this early stage.
"The white paper controversy is a bit of a 'he said, she said,'" Gerstz says. "We have the problem of language barriers, Tron's allegations that the non-Chinese translations were prepared by volunteers, and the fact that even established businesses have employees who occasionally try to cut corners by plagiarizing bits and pieces of content."
The white paper issue notwithstanding, Tron has gained support through its numerous partnerships. Peiwo, another company that Sun founded, has pledged to use the Tron network to power its video messaging services for its 10 million users. Baofeng, which Sun described as a "Chinese Netflix," has also partnered with Tron, though the specific partnership will focus not on the streaming service but rather a separate subsidiary's hardware infrastructure services. Bike sharing operator oBike is set to introduce an oCoins cryptocurrency in the first quarter of this year for paying for rides around Singapore, a project it plans to transition onto Tron.
"In oBike's case, we hope that this will encourage positive riding behaviours and incentivise ridership among oBike users as they will be able to generate oCoins whenever they ride," Shi Yi, chief advisor of the Odyssey Foundation that operates oCoins, tells Inverse. "In addition to the potential and exponential growth in value, oCoins can be used to purchase online content, any applications that are on Tron's platform, and pay for oBike rides."
While oCoin currently runs on Ethereum, the company tells Inverse it plans to switch to the Tron mainnet in the future, a switchover that it says will take place within this year. This timeframe is in line with Sun's comments, who said at the start of the year that he is "fighting" to get the main net online in the first quarter of 2018. Now-removed roadmaps on Tron's English language site suggested a December timeframe for the first major milestone.
"Exodus" is an important part of Tron delivering on its promises.
Before Tron fulfills some of its bigger promises, the project has started rolling out experiments using TRX tokens. Tron Puppies, a token-powered game similar to Ethereum-powered CryptoKitties, is set to launch in an English language version on January 22.
"The problem about the blockchain projects in general is that they often have great potential but the execution is the most important aspect," Reddit user "Vy-n," who moderates the Tron subreddit, tells Inverse. "You could have the best ideas but you need the team. This is the reason why I believe in the Tron Foundation. The transparency and open communication of the CEO and the experienced developers they have."
Tron's strong team, rapid development and third party support make it an attractive prospect, but it's not unusual in the cryptocurrency space. The project may have a killer idea on its hands, but it's going to have to fight to make it work in such a crowded marketplace.
"The teams behind these coins are key and will face scrutiny," Gerszt says. "Public perception of a very high level of integrity is important for survival."
Hi there. You've made it to the bottom of this story! Speaking of which… we're giving away an epic $5,000 ski trip to Banff, Alberta. Click here to enter! ⛷