52 Pieces of Incredibly Engineered Running Gear on Amazon Prime
Let engineering and science turn you into the fitness buff of your dreams.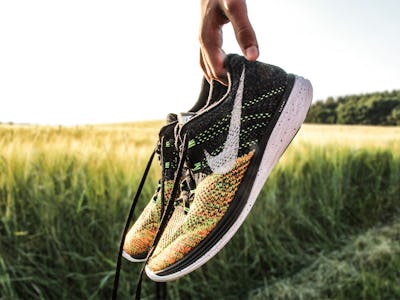 Unsplash / Kristian Egelund
There's no better, more accessible way to get fit, or even just a little fitter, than running. You might just circle your block a couple times after work. You might swear by your 6-mile route through the park at 5 a.m. (freak). Whichever your style, you need the right gear.
It's tempting just to break out the sneakers you've had since high school and get moving that way, but it's never been a better time for serious or aspiring runners in terms of the tools now available to them. Apps, trackers, sneakers, and socks, have evolved to make exercising comfortable and efficient. Here, we've collected everything you need to become a confident, successful runner; and, potentially, the sort of person who logs run times on their Instagram stories. Hey, it's your life.