Apple Watch Developer Reveals the Major Flaw in watchOS
This is why the apps aren't getting better.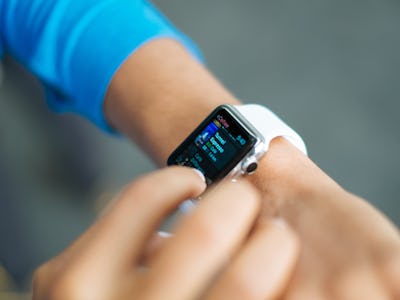 Unsplash / Crew
There's a good reason why your Apple Watch doesn't have the same impressive app selection as the iPhone. In a post published Monday, developer Marco Arment criticized Apple's approach to the smartwatch software, slamming it as an "extremely frustrating" platform that only allows creators to develop "baby apps."
"Developing Apple Watch apps is extremely frustrating and limited for one big reason: unlike on iOS, Apple doesn't give app developers access to the same watchOS frameworks that they use on Apple Watch," Arment said on his blog. Arment is a prominent figure in developer circles, working as lead developer of Tumblr from 2006 to 2010, as well as creating Instapaper and Overcast.
It's a bad sign for Apple, as the company pushes ahead with improvements to its smartwatch line. The Series 3 model, unveiled in September 2017, added cellular connectivity and a faster processor. A new patent suggests the company is also exploring additional fitness sensors. Its third-party app offerings have fallen to the wayside though, as big names like Twitter ditch support entirely.
Arment compared the Watch app environment to the early days of the iPhone. Although it may seem strange to think about now, the iPhone app store only launched in 2008, a year after the phone came onto the market. At the Worldwide Developers' Conference in 2007, Apple tried to convince the development community that it didn't need an app store because websites could do the same job, a pitch that went over terribly.
"If all you have to offer is a shit sandwich, just say it," Apple blogger John Gruber wrote after the 2007 conference. "Don't tell us how lucky we are and that it's going to taste delicious."
Much like those early days, Apple Watch developers are severely limited with what they can do with the gadget. They have to use a framework called WatchKit, one Arment described as "buggy as hell." Because Apple designs its apps as part of watchOS updates, Arment claims the company is unaware of WatchKit's limits.
"WatchKit only lets us create "baby" apps," Arment wrote. "That's all it will ever let us create. WatchKit needs to be discontinued and replaced."