Elon Musk: How Boring Company Will Transform 'Messed Up' Industry
The Boring Company could bring big cost savings.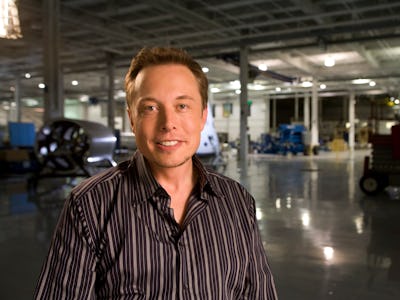 Flickr / OnInnovation
Elon Musk has criticized the tunney industry's system of incentives as "messed up" and promised he could bring big changes, in a widely-circulated thread on his Twitter page Tuesday night. The tech entrepreneur, who is laying the groundwork for The Boring Company to start digging a multitude of projects, highlighted China's infrastructure progress as "100 times faster than the U.S."
"Higher safety and environmental requirements and labor costs explain only a small part of the difference," Musk wrote. "True root cause imo is an exponential growth in bureaucracy & a self-serving private sector consultant industry earning a % on project cost, incenting them to maximize cost."
While The Boring Company is in the early stages, Musk suggested that his venture founded last year could build San Francisco's proposed second underwater tunnel far more efficiently. Where the project is expected to cost $12 billion and take over 10 years, Musk claimed his company could build it at a tenth of the cost in just a fifth of the time.
Musk shared a link to a story about a train station built in China in just nine hours, as an example of how infrastructure construction could work far smoother. The Nanlong high-speed station was built with seven trains, 23 diggers and 1,500 workers. It will form part of a 152-mile line, set for completion at the end of the year, that will run trains at speeds of up to 124 mph.
By comparison, Musk lamented the slow pace of change in the United States. Alongside the San Francisco project, Musk also pointed to how New York's East Side Access tunnel has ballooned in cost to $3.5 billion per mile for the 3.5-mile project.
"Want to clarify that as individuals, the people responsible for the high costs & long timelines are almost all well-meaning, but the system of incentives is messed up," Musk wrote.
The Boring Company, Musk's venture borne out of a frustration with Los Angeles traffic, has announced a small number of projects including a New York-D.C. hyperloop and a Chicago "loop" airport link. Musk is aiming to turn the industry upside-down, and if his cost projections prove accurate, he may just succeed.