This iPhone Software Update is Suspect Behind 1,600 False 911 Calls
One California repair store has been making a lot of calls.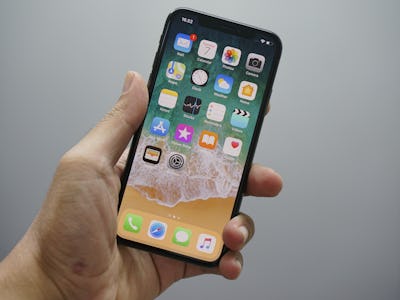 Unsplash / Bagus Hernawan
An Apple software update aimed at making it easier to contact the emergency services is suspected of triggering a spike in accidental calls. One team of dispatchers in California has seen around 1,600 false calls since October 2017, around 20 per day, originating from an Apple repair center.
"We're aware of 911 calls originating from our Elk Grove repair and refurbishment facility," an Apple spokesperson told CBS Sacramento. "We take this seriously and we are working closely with local law enforcement to investigate the cause and ensure this doesn't continue."
Apple launched iOS 11 on September 19, 2017, which introduced a simpler way to call the services. Users on most iPhones can now press the sleep button five times to start a call, or by pressing the side button and two volume buttons all at the same time on the iPhone 8, 8 Plus and X. The company has also supported a similar feature on the Apple Watch since watchOS 3 launched in September 2016, activated by holding the side button for five seconds.
Although it's uncertain that the update is the cause of these issues, the Sheriff's communications center in Sacramento County has received 47 calls this year from people that sound like they're fixing Apple products.
"To them, it sounds like people talking about Apple, or devices or generally about maintenance and repairs," Sgt. Shaun Hampton, with the Sheriff's department, told the publication.
iOS 11 does not allow users to switch off the feature, but it can alter the method to require the user to swipe across the screen to confirm the call. This can be done in the "Settings" app on the iPhone, but as it stands users may not even be aware the phone is set up to make emergency calls automatically.
With the company planning out features for iOS 12 for an expected announcement this summer, it could be the catalyst to rethink the feature. Apple plans improvements to Animojis, FaceTime updates and a unified app system, but in major updates the company also seeks to tweak the software to work smarter for customers.