Will Bitcoin Stabilize Around $10,000? Experts Disagree Over Altcoins
The cryptocurrency has seen a resurgence.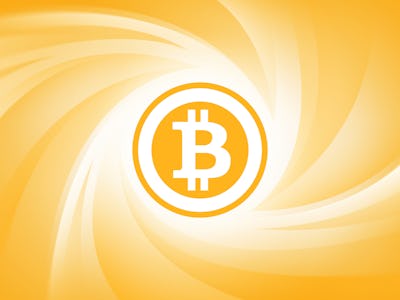 Flickr / PerfectHue
Bitcoin is rising, but whether it can keep up the momentum is debatable. The cryptocurrency commands a shrunken 35.4 percent share of the market, but its $9,942 price on Thursday is 6.7 percent higher than the previous day and a turnaround from its early year slide to the $8,000 mark. It could return to the heady days of late November, when Bitcoin went on to reach nearly $20,000, but a lot depends on whether its technology can fend off a diversified marketplace.
An analyst note released Wednesday by Bespoke Investment Group showed that the rise to $9,000 would be a key test of its long-term floor. If it stays at that level over the coming weeks, it's likely the price will find resistance at the $11,000 mark, but a drop could mean prices lowering to $6,000. The question is whether investors are going to put their money into the technology, or whether they will choose alternative cryptocurrencies (also known as "altcoins").
"I think Bitcoin Core has limited upside because it is hard to actually use," Chris Wilmer, professor at the University of Pittsburgh and co-author of Bitcoin for the Befuddled, tells Inverse. "I am much more bullish about Bitcoin Cash."
Bitcoin Cash is a "fork" of the original Bitcoin cryptocurrency, created in August 2017 as a response to slow transaction times. Where the blocksize with Bitcoin is just one megabyte, the offshoot has a blocksize eight times larger, which means more data is processed at once and could help speed up the network. The original Bitcoin is only capable of processing around seven transactions per second, which may have been fine when Satoshi Nakamoto first launched the cryptocurrency in 2009, but today feels decidedly ancient.
However, some have criticized this approach to scaling. A Microsoft blog post earlier this week stated that internal research showed blocksize increases won't achieve the millions of transactions per second that some may hope. Instead, a protocol that sits on top of the network away from the blockchain could be the way forward. The Lightning Network, an under-development solution for Bitcoin, aims to do just that.
"If Lightning comes about, Bitcoin de facto wins," Karthik Iyer, India's ambassador to the P2P Foundation that hosted one of the first papers to describe Bitcoin, told Inverse in a December interview. "So there's a window of opportunity [for Bitcoin Cash]."
The race is on for dominance of the cryptocurrency market. Bitcoin's market share has already slipped from a November high of 62.5 percent, meaning that if it retains the price seen in those months, it will be in the face of a far more diversified market.